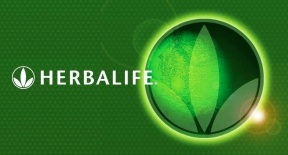 Courtesy of Brighton Park Neighborhood Council
March 1st marked the start of National Consumer Protection Week (NCPW), a coordinated campaign to help consumers take advantage of their rights and make informed decisions. This is the perfect backdrop to ask Attorney General Lisa Madigan to conclude her investigation into the business practices of Herbalife, a nutritional supplement manufacturer.
Attorney General Madigan and her Consumer Protection Division have established a national reputation for aggressively safeguarding consumers from financial fraud and unsafe products. Her support is critical to our campaign. We were encouraged last April when her office announced they were opening an investigation, and since then we've helped victims from all across the state come forward to file complaints without a significant update from her office. We urge her to approach Herbalife with the same energy and enthusiasm she has approached other scams in the past and take action against Herbalife.
Every year, in Illinois alone, Herbalife recruits 17,000 distributors, yet 15,000 of them realize zero dollars in return on their investment and drop out in their first year. The majority of these entrepreneurs who fail are minority – more than 60 percent are Latino by Herbalife's own account. Herbalife is not providing economic opportunity for our community. Instead it is pitching a disingenuous business opportunity that leaves hard-working people and their families financially devastated.
We've helped victims file complaints with the attorney general's office from neighborhoods across Chicago and we are seeing new victims every week. Their stories are heartbreaking. Juan and Maria invested their savings in Herbalife product only to be told they could only make their money back by recruiting others; in the end they lost more than $2,500. Maricela dreamed of opening her own business after she lost her job and became a Herbalife distributor. Despite her hard work she lost more than $2,000. Please join me in celebrating National Consumer Protection Week by calling on Attorney General Lisa Madigan to conclude her investigation and put an end to Herbalife's abuse of Illinois consumers.
Patrick Brosnan is executive director of the Brighton Park Neighborhood Council (BPNC), a community based, nonprofit organization serving a working class neighborhood on Chicago's Southwest side. BPNC's mission is to create a safer community, improve the learning environment at public schools, preserve affordable housing, provide a voice for youth, protect immigrants' rights, promote gender equality, and end all forms of violence.