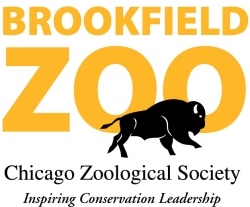 Brookfield Zoo is coming to a neighborhood near you with the expansion of "Zoo Adventure Passport" (ZAP!) program, which will now serve residents in the Chicago suburbs of Cicero and Melrose Park. Held at select locations, ZAP! offers free after school and weekend science learning opportunities for families with children ages 3-12. ZAP! teaches families about the world's diverse plants, animals, and cultures through games, crafts, field trips, and other activities. In addition, participants that attend three or more ZAP! sessions in their community are invited to a ZAP! Family Day at Brookfield Zoo where they can apply what they have learned to the zoo's exhibits and enjoy a day at the zoo with their families for free. Other excursions are part of the program, and transportation is provided to and from the public library. The ZAP! 2015 calendar with times and locations are included below.
ZAP 2015 Calendar
March
Thursday, March 19 — West Belmont Public Library 5:00 p.m. to 6:30 p.m.
Saturday, March 21 — Rudy Lozano Public Library 11:00 a.m. to12:30 p.m.
April
Thursday, April 9 – Cicero Public Library 4:00 p.m. to 5:30 p.m.
Saturday, April 11 – West Belmont Public Library 11:00 a.m. to 12:30 p.m. & 1:30 p.m. to 3:00 p.m.
Tuesday, April 14 — Rudy Lozano Public Library 5:00 p.m. to 6:30 p.m.
Thursday, April 16 – West Belmont Public Library 5:00 p.m. to 6:30 p.m.
Saturday, April 18 — Rudy Lozano Public Library 11:00 a.m. to12:30 p.m.
Saturday, April 25 – Our Lady of Mt. Carmel 10:30 am to 12:00 pm
May
Thursday, May 7 – Cicero Public Library 4:00pm to 5:30pm
Saturday, May 16 ¬¬– West Belmont Public Library 11:00 a.m. to 12:30 p.m. & 1:30 p.m. to 3:00 p.m.
Tuesday, May 19 — Rudy Lozano Public Library 5:00 p.m. to 6:30 p.m.
Saturday, May 23 – Our Lady of Mt. Carmel 10:30 am to 12:00 pm