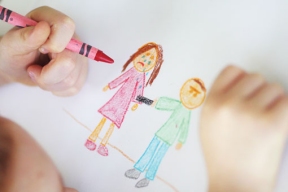 By: Ashmar Mandou
March is National Women's History Month and each year we take delight in sharing with you our list of extraordinary organizations throughout the city of Chicago dedicating their time and resources to the advancement of women. This year is no exception. From assisting women affected by cancer, to women facing homelessness, to young girls resettling to the states after leaving war-torn countries, these five organizations offer a myriad of support that lifts the spirit of each woman entering through their doors. Take a look at our stellar list and we hope it prompts you to get involved this month. Happy Women's History Month.
Sarah's Circle
4838 N. Sheridan Road
Chicago, IL 60640
773-725-1991
Sarah's Circle is a non-profit agency aimed at serving women who are homeless or in need of safe shelter. Located in Chicago's Uptown community, Sarah's Circle has supported thousands of women over the course of their 35th year history. Sarah's Circle offers permanent supportive housing, clinical services, and a network of resources. For more information, visit www.sarahs-circle.org.
Chicago Metropolitan Battered Women's Network
1 E. Wacker Dr., Suite 1630
Chicago, IL 60601
312-527-0730
The Chicago Metropolitan Battered Women's Network was established in 1980 by five women from different human service organizations that provided a plethora of services for battered women and their children. Today, the organization works to improve the lives of women with the use of education, policy, and advocacy. For more information, visit www.batteredwomensnetwork.org.
Women's Business Development Center
8 S. Michigan Ave., 4th floor
Chicago, IL 60603
312-853-3477
Women's Business Development Center's (WBDC) mission is to provide services and programs that support women's business ownership and strengthen their mark on the economy. Throughout the year, WBDC hosts several workshops that awaken the entrepreneurial spirit for women across the Chicagoland area. Founded in 1986, WBDC has assisted more than 60,000 women and continues to promote economic stability. For more information, visit www.wbdc.org.
Gilda's Club Chicago
537 N. Wells St.
Chicago, IL 60654
312-464-9900
The Gilda's Club Chicago was named after "Saturday Night Live" original cast member Gilda Radner, who was diagnosed with ovarian cancer in 1985. Unfortunately, Radner lost her life in 1989, which prompted her family and friends to establish the Gilda's Club, an organization that offers support to women affected by cancer. Throughout each month, Gilda's Club Chicago offers more than 300 free activities for women and families and offers Spanish programming. For more information, visit www.gildasclubchicago.org.
GirlForward
P.O. Box 597527
Chicago, IL 60659
GirlForward is a non-profit organization in Chicago that provides adolescent refugee girls with mentorship, educational programs and leadership opportunities. GirlForward serves refugee girls ages 12-21 who have been resettled in Chicago from war-torn countries around the world. If you would like to get involved with GirlForward, email info@girlforward.org. For more information, visit www.girlforward.org.