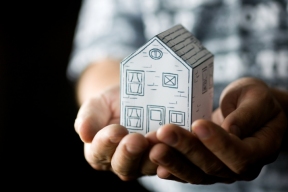 To help prevent thousands of people with disabilities from being unnecessarily institutionalized or possibly becoming homeless, the U.S. Department of Housing and Urban Development (HUD) announced it is awarding over $6.4 million in rental assistance to Illinois. In turn, the Illinois Housing Development Authority will provide permanent affordable rental housing and needed supportive services to 200 households who are extremely low-income persons with disabilities, many of whom are transitioning out of institutional settings.
HUD's support of state housing agencies is made possible through the Section 811 Project Rental Assistance (PRA) program which enables persons with disabilities who earn less than 30 percent of their area's median income to live in integrated, affordable housing. This is one of several recent collaborative efforts between HUD and the U.S. Department of Health and Human Services (HHS).
"Everyone needs a stable home to call their own, especially persons with disabilities who can live on their own yet are at risk of becoming homeless," said HUD Secretary Julián Castro. "These grants will provide real opportunity by cutting health care costs for states while allowing folks to live as independently as possible."
"In keeping with the spirit of the U.S. Supreme Ct. Olmstead decision, this funding will ensure that individuals in Illinois are provided an opportunity to reside in the least restrictive setting and meaningfully engage in their communities," indicated Antonio R. Riley, HUD Midwest Regional Administrator.