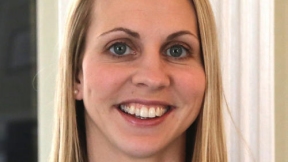 Karin Zosel was named executive director of Get Covered Illinois (GCI), the Illinois Health Insurance Marketplace that has enrolled nearly one million people in quality health coverage since it launched in 2013.
"I look forward to joining the GCI team and leading this program into the future," said Zosel. "I am thrilled to use my experience to help GCI continue connecting Illinois residents with the quality health coverage they need."
Prior to joining GCI, Zosel served as the Director of Annual Giving at MacMurray College in Jacksonville, Ill., where she created and implemented the college's Annual Fund and managed its budget and operational expenses. She is a 2004 graduate of Yale University with a Bachelor of Arts in Political Science, earned a Master of Arts in International Policy Studies from the Middlebury Institute of International Studies in 2006, and received her law degree from Mercer University in 2011
In addition to her work as a congressional aide, legal researcher and adjunct professor at Georgia Military College, Zosel served as an intelligence officer for the Central Intelligence Agency (CIA) for nearly ten years in a wide array of research capacities. Zosel will now take the helm of Get Covered Illinois, a program that has enrolled 947,776 people in health plans as of February 2015. To learn more, visit GetCoveredIllinois.gov.