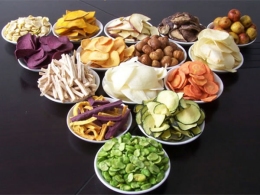 As part of Oak Street Health's ongoing commitment to health literacy and Making Health Make Sense, Oak Street Health is providing weekly health tips. This week's tip discusses good and bad cholesterol.
Has anyone ever told you to watch your cholesterol? Have you felt guilty about enjoying eggs, cheese, or other high cholesterol foods? Well, it turns out that new science suggests that having cholesterol in your diet isn't a bad thing. The scientific advisory panel for the 2015 iteration of the Dietary Guidelines for Americans recently announced in clear terms: "Cholesterol is not considered a nutrient of concern for overconsumption." In other words: enjoy your eggs.
Here's how you can think about it. Cholesterol in the blood can be too high, and that can increase risk for heart disease. However, when you eat cholesterol, that's not the same as having it in your blood. In other words: you still need to watch the cholesterol levels with your doctor. But you can enjoy cholesterol in your diet without guilt.
New science is great, because it helps us get better every day. But the best diet advice might just be this: everything in moderation.