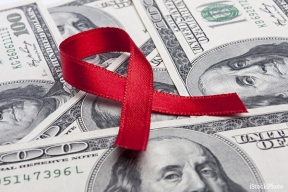 The U.S. Centers for Disease Control and Prevention (CDC) is heading an effort that invests more than $185 million in HIV prevention programs among men who have sex with men (MSM) and transgender people, with an emphasis on MSM of color.
According to a CDC press release, it will provide $125 million over three years to state and local health departments that promote pre-exposure prophylaxis (PrEP) among HIV-negative groups at high risk. Funds will also go to strategies that keep HIV-positive people connected to care and treatment.
The Department of Health and Human Services Secretary's Minority AIDS Initiative Fund (SMAIF) is investing $60.5 million over four years for new prevention approaches relevant to MSM of color.
In the United States, MSM comprise about 2 percent of the population but account for about 70 percent of new HIV case. What's more, nearly two-thirds of those newly diagnosed MSM are men of color. Overall, about half of the country's 1.2 million people living with HIV are MSM.