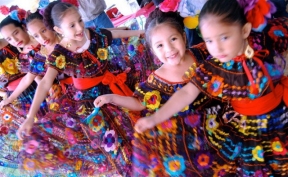 By: Ashmar Mandou
Join in on the cultural celebration as the city preps itself to host various Cinco de Mayo events this weekend. From bar crawls to family-oriented events Lawndale Bilingual Newspaper has you covered on all festivities that helps bring out the spirit of Cinco de Mayo; a day in which Mexican culture commemorates the Mexican army's defeat of the French on May 5th, 1862 at the Battle of Puebla. Be sure to upload the fun you are having onto our Facebook page at www.facebook.com/lawndalenews.
Cinco de Mayo Bar Crawl
Tuesday, May 5th
5:30p.m, to 10p.m.
Various locations along Berwyn's Cermak Road
The Cinco de Mayo bar crawl will feature live entertainment, food, and libations, and fun for the 21+ crowd. Participating venues include: Big Hurt Brewhouse, Café Latino Berwyn, La Lupita Restaurant, Pulqueria Chicago, and many more. The crawl will tour Berwyn's Cermak Road. To register http://bit.ly/Cermak5deMayo.
Chicago Cinco de Mayo Festival and Parade
May 1st through May 3rd
Douglas Park
Chicago's Cinco de Mayo Festival and Parade is free family fun offering carnival rides, live music, food vendors, arts and crafts, over a three-day weekend.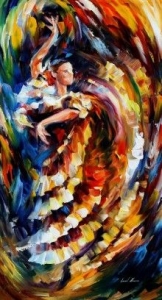 Cicero Cinco de Mayo
May 1st through May 3rd
34th and Laramie
Town President Larry Dominick and The Cicero Mexican Cultural Committee invite all to the annual Cinco de Mayo en Cicero festival this weekend. The festival will include carnival rides, food, live music, and much more.
Pilsen Cinco de Mayo Cantina Crawl
May 2nd
Noon to 5p.m.
The Pilsen Cinco de Mayo Cantina Crawl returns for its second edition. The cantina crawl will feature drink specials at Pilsen restaurants and bars, as well as food samplings, appetizers, and live musical performances. Participating venues include: Simone's Restaurant and Bar, La Vaca Margarita Bar, PunchHouse, Honky Tonk BBQ, and much more.
Cinco de Miler
May 9th
Soldier Field
Arrival Time: 7a.m.
Start Time: 9a.m.
Cinco de Miler is heating up Chicago for its annual 5-mile race, celebrating Mexico's colorful culture. For more information, visit www.cincodemiler.com.