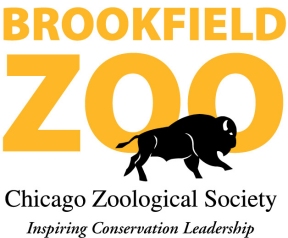 Chicago Zoological Society (CZS) se asocia con Wildlife Conservation Network (WCN) para traer una exposición internacional de conservación premier a Brookfield Zoo, el sábado, 9 de mayo, de 10:00 a.m. a 4:00 p.m. el evento, de un día de duración, presentará a investigadores de todo el mundo, quienes presentarán su trabajo y contribuciones a sus respectivos campos.
Durante el día, los visitantes del zoológico pueden visitar Los Pabellones para conocer a los representante de más de 30 organizaciones locales, nacionales e internacionales, que estarán presentes para compartir información e informar a los invitados sobre como pueden involucrarse en una variedad de esfuerzos ambientales. Los organizaciones incluyen a African Wildlife Foundation, Alliance for the Great Lakes, Anti-Cruelty Society, Audubon-Chicago Region, Chicago Botanic Garden, Defenders of Wildlife, Forest Preserves of Cook County, Nature Conservancy-Illinois, Openlands, Peggy Notebaert Nature Museum, Salt Creek Greenway Association, y Trultle Survival Alliance.
Las cinco conferencias cuestan $50 (estudiantes con ID pagan $25), lo que incluye la admisión al zoológico y un paquete de almuerzo. Lo que se recaude será para beneficio de esfuerzos de conservación locales, nacionales e internacionales. Las exhibiciones de los pabellones son gratis y abiertos todo el día para los visitantes del zoológico. Para la compra de boletos, visite www.CZS.org/Events. Para más información, llame al (708) 688-8670 o vía email a Expo@czs.org.