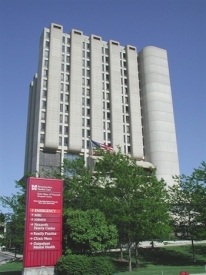 Es la cuarta vez consecutiva para el Centro Médico Presence Saints Mary and Elizabeth Center (PSMEMC). Por cuarto período consecutivo, PSMEMC obtuvo una 'A' por lo bien que el centro médico protege a su pacientes de errores, lesiones, accidentes e infecciones, de acuerdo a The Leapfrog Group, organización de control de calidad independiente que publica índices de desempeño en los hospitales.
Hospital Safety Score utiliza medidas de desempeño nacional de la Encuesta de Hospitales de Leapfrog, Agencia de Investigación y Calidad en Cuidado de Salud (AHRQ), los Centros para el Control y Prevención de Enfermedades (CDC), los Centros para Servicios de Medicare & Medicaid (CMS) y la Encuesta Anual de la Asociación de Hospitales Estadounidenses y Health Information Technology Supplement, de acuerdo a Leapfrog.
Calculado bajo criterio identificado por el Panal de Expertos Blue Ribbon de Leapfrog, la Puntuación de Seguridad Hospitalaria utiliza 28 medidas de datos de seguridad en hospitales, disponibles al público, para dar una puntuación de A, B, C, D, ó F. La evaluación indica lo bien que un hospital protege a los pacientes de un daño prevenible o errores médicos, como caídas, problemas durante la cirugía, errores en medicamentos, coágulos de sangre, infecciones y otros.