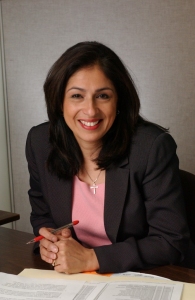 Courtesy of Representative Elizabeth "Lisa" Hernandez
Starting a business is no small endeavor. Hard work, significant personal investment and thoughtful decisions are all part of a successful business, and I'm proud that so many businesses have chosen to make their home in our community, providing local jobs for local residents and a variety of goods and services for customers.
Successful business owners must adapt to changing attitudes and new challenges every day. But there are resources available that can help business owners, especially those just starting out, meet those challenges.
Recommendations from online business resources, such as entrepreneur.com, include having a clear and steady idea on the kinds of products or services that your business will provide. Losing focus of what you are trying to sell runs the risk of confusing customers and perhaps providing a negative experience. Check inventory frequently, especially if your hard-earned money is what's keeping your business going. Giving away free samples may quickly impact your proceeds.
Early Growth Financial Services advises novice entrepreneurs to keep business expenses and personal expenses on two separate accounts to help make paying taxes easier and faster and possibly even lower the tax burden for small businesses.
The state of Illinois also offers programs and services to aspiring entrepreneurs and current business owners. Small Business Developmental Centers offer individual business advice, guidance with business plans and access to training and education.