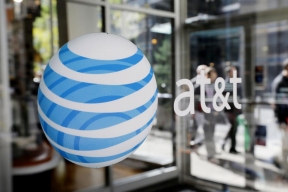 AT&T1 is connecting more people, processes and machines with the Internet of Things (IoT). Since January 2015, AT&T has struck IoT agreements with more than 136 companies across numerous industries. These include agriculture, automotive, aviation, energy, healthcare, transportation, security and supply chain logistics.
The AT&T network had nearly 22 million IoT connected devices worldwide as of March 31, 2015. More than 945,000 smart devices connected during the first quarter of this year. That's 70 percent more than the same quarter a year ago. Of those devices, 684,000 were connected cars. AT&T is leading the industry, working with eight of the top automakers.
Companies and consumers are embracing the connected world. They want solutions from connected cars to wearable devices (like smartwatches), to tools that help cities (like energy grids, streetlights and irrigation pipes).
The market for Internet of Things are expected to nearly triple to $1.7 trillion by 2020, says global market intelligence firm International Data Corp. (IDC). Devices, connectivity, and IT services will make up the majority of the market, IDC reports.2
"We're seeing major interest from companies in almost every industry. They want to connect their machines, fleets, factories, shipping containers – even pallets – to our network," said Ralph de la Vega, CEO, AT&T Mobile and Business Solutions. "We're helping businesses solve real problems by building custom solutions that automate operations, reduce costs, and save time. With our highly secure and reliable network, there's no limit to what can be connected."
Connected Business
Businesses are increasingly turning to machine-to-machine (M2M) or Industrial IoT technology. It benefits them by cutting costs, boosting revenue, saving time, reducing energy use and increasing visibility. Some IoT solutions are:
AT&T Cargo View with FlightSafe® – A device that monitors assets worldwide, by air or land. It uses small, lightweight sensors that record and transmit location, temperature, pressure, light and shock.
AT&T Smart Grid – AT&T is modernizing utility systems with wireless connections to smart grid devices, such as smart meters to help make energy grids more efficient and reliable.
AT&T M2X – Allows customers to connect their devices to AT&T's cloud-based data storage service. It lets companies collect, analyze and share data – from trucks and turbines to vending machines and freight containers.