By: Ashmar Mandou
Is your dad a techie? Is he the type of dad who has a closet full of gear? If you're still wondering what to get him this Father's Day we have your list of everything from gadgets to gear to make your shopping a little easier.
If your dad is a techie Moto 360 and ZTE Spro 2 are two great ways to surprise him this year.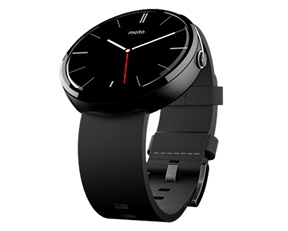 MOTO 360
For the Watch-Nerd Dad: There are dads that can't live without their watches, and they will certainly love the Moto 360. This watch is made out of the finest materials and will keep them up to date without taking moments away from family time.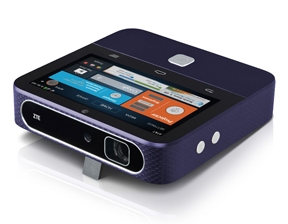 ZTE Spro 2
For the Dads that Like Big Screens: There are dads who love to be entertained with big screens, and the ZTE Spro 2 projector is the perfect gift for them. They will be able to project their favorite shows or movies on the wall, or take it to work to impress everyone during a business presentation.
For the dad into the latest trends Macy's has got you covered. Macy's has it all from casual to sporty to business attire.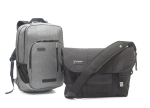 Macy's is the shopping destination for Father's Day gifts. No matter his style or interests, Macy's has a collection of affordable gift options ranging from tried and true traditional gifts to the latest new gadgets and trends. Two of our favorite gifts to give on Father's Day are Nike Air Pegasus and Timbuk2 Uptown Backpack and Messenger Bag.
Looking for unique gifts to give your dad on Father's Day, JCPenney has everything from casual wear to portable turntables for music lovers.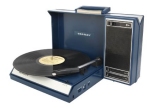 Crosley Spinnerette Portable USB Turntable
With a classic 1950s look in mind, this portable turntable lets you play your records wherever you go. Engineered with the most recent technology, you'll also be able to hook it up to your computer or MP3 player to digitize your sound.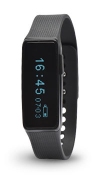 Nuband Mens Black Silicone Strap Sport Watch
Get up and moving with this smart activity-tracking sport watch. Easy to wear and view, you'll know precisely how many steps you've taken, calories you've burned and hours you've slept.
Stafford Signature Linen-Cotton Sport Coat
Breezy, linen-cotton sport coat from Stafford brings versatility to your casual to semiformal looks. Available in your choice of patterns and colors.