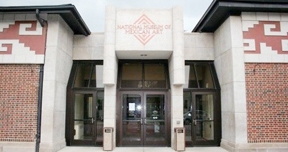 Basándose en su historia de promover una mayor diversidad en las artes y apoyar las instituciones culturales de las comunidades de color, Joyce Foundation ha lanzado nueva afiliación con diez organizaciones culturales y de arte, líderes de Chicago, para lograr una mayor diversificación y un éxito operativo a largo plazo.
Para diseñar el nuevo programa "Subsidio Spotlight", Joyce consultó con diez antiguos beneficiarios para determinar como la fundación podría apoyar mejor su éxito a largo plazo. Las organizaciones seleccionadas para el nuevo programa de subvenciones cruzan la ciudad y el arte, pero cada una de ellas ha tenido un alto rendimiento concesionario de por lo menos diez años. Joyce pidió a cada una que desarrollara una visión para un crecimiento sostenible; sus respuestas nos dejaron entrever como la filantropía en las artes puede evolucionar hasta tener un impacto a largo plazo. Los recipientes de los Subsidios Spotlight de tres años incluyen a Black Ensemble Theater, Chicago Sinfonietta, Court Theatre, Goodman Theatre, Hyde Park Art Center, International Latino Culture Center of Chicago, Museo Nacional de Artes Mexicanas, Escuela de Música Folclórica de Old Town, Teatro Vista/Theatre with a View y Victory Gardens Theater.
Los Subsidios Spotlight esperan incentivar un cambio sistémico, intentando crear un impacto duradero a través de una fuerza laboral de arte más diversa y una experiencia de la audiencia más rica e inclusiva.