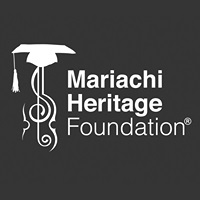 El Mariachi Heritage Foundation (MHF), el Museo Nacional de Arte Mexicano y la Ciudad de Chicago presentan el primer Festival Folclórico y de Mariachi de Chicago con lo mejor en mariachis y la interpretación de danzas tradicionales mexicanas como parte de Millennium Park Presents..
El Festival presentará extraordinarios grupos de mariachi, incluyendo al renombrado Mariachi Sol de México, del José Hernández (Los Angeles, CA), el Mariachi Aztlán de la Universidad de Texas Pan American (Edinberg, TX), y el Mariachi Monumental del México (Chicago, IL). Cuatro de las principales compañías de danza y música mexicana encabezarán la presentación del baile folclórico, incluyendo la Academia de Danza y Música Mexicana, el Ballet Folclórico de Back of the Yards, Mexican Dance Ensemble y Mexican Folkloric Dance Company of Chicago.
El festival es gratis y abierto al público y tendrá lugar en Jay Pritzker Pavilion en el Millennium Park, localizado en el 201 E. Randolph St. (Entre las Avenidas Michigan y Columbus) el 28 de junio del 2015, a partir de las 3:00 p.m. Para más información, visitar millenniumpark.org o llamar al (312)742-1168.