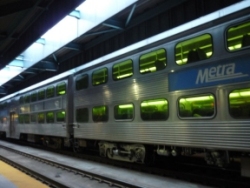 Metra is now recruiting a new group of officers to serve in its reorganized and reinvigorated Police Department, whose primary mission is to safeguard the lives of Metra commuters and those that use the Metra rail system. All candidates, interested in the exciting and challenging field of Law Enforcement, who meet the minimum qualifications are encouraged to apply online as soon as possible at www.applytoserve.com or www.metrarail.com (click on the "Employment" tab at the top). Metra offers competitive salaries, great benefits and a positive work environment. Candidates must meet the following minimum qualifications:
Must be a U.S. citizen.
Must be at least 21 years old.
Must possess a high school diploma or equivalent.
Must have a valid driver's license.
Illinois residents must possess a valid Illinois Firearm Owners Identification Card before the time of hire.
Must not have any felony convictions nor any convictions for certain misdemeanors.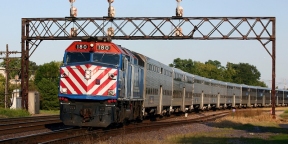 Selected candidates will be subject to a physical examination and drug test and a comprehensive background check to verify information regarding education, employment and vehicle and criminal history. Police officers are subject to random drug and alcohol testing. A background check will be conducted regarding drug and alcohol testing history for candidates who have worked for agencies subject to U.S. Department of Transportation regulations. The deadline to apply is 4:00 p.m., July 10, 2015.