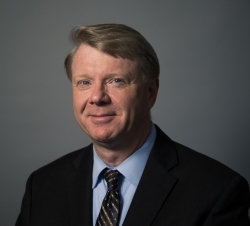 Por: Ashmar Mandou
El litigador comercial Pat Henneghan anunció sus planes de correr para Juez de la Corte del Circuito y promete dirigir con mente y corazón abiertos a todo el que entre en su sala de audiencias. Como afiliado de la firma legal Schopf & Weiss LLP, Heneghan está más que listo para asumir sus responsabilidades e inspirar a las generaciones jóvenes a soñar en grande. Creo que servir en el poder judicial es honorable y un reto intelectual. Ser secretario del Juez Vinig y el Juez Williams hace tantos años fue una experiencia para mi formación", dijo Heneghan. "Aprecié muy al principio de mi carrera la importancia de tener en la banca hombres y mujeres dedicados, considerados, justos y comprensivos. Mis treinta años de práctica en la ley han reforzado ese punto de vista. Conferimos confianza y autoridad en nuestros jueces y esperamos mucho de ellos a cambio. Espero servir en esa honorable tradición". A continuación lo que deben saber sobre Pat Heneghan:
Educación:
Nacido y criado en Chicago, Pat Heneghan se graduó de Southern Illinois University con un Diploma de Bachiller en Ciencias. Heneghan asistió a la escuela de leyes en Catholic University of America. Ahí fue editor de Law Review, ganó cuatro competencias de corte debatibles y sobresalió académicamente.
Carrera:
Heneghan trabajó con dos jueces federales en los años siguientes a la escuela de leyes. Su primer secretariado fue con el Juez Robert L. Vining, Juez de la Corte del Distrito de Estados Unidos para el Distrito Norte de Georgia. Después, Heneghan fue secretario del Juez Jerre S. Williams, Juez de la Corte de Apelaciones de Estados Unidos para el Circuito Quinto. Heneghan regresó a Chicago para representar a individuos, pequeños comercios y corporaciones multinacionales, tanto demandantes como acusados. Heneghan tiene experiencia como antimonopolista, cobertura de seguros, mala práctica legal, extorsión civil y disputas por bancarrota.
Reconocimientos:
En los años 2011-2015, Heneghan ha sido reconocido por Super Lawyers como una de las "Mejores 100" abogadas de Illinois. Se ha ganado la distinción de ser un "Super Abogado" todos los años, desde el 2005, así como "Abogado Destacado" todos los años desde el 2004.
Voluntariado:
Heneghan es activo en voluntariados y actividades de caridad. Es el ex presidente inmediato de Northeast Illinois Council (NEIC) de los Boy Scouts of America, ex Director de NEIC Eagle Scout Committee y miembro de la Junta Ejecutiva de NEIC
Para más información, visite www.heneghanforjudge.com.