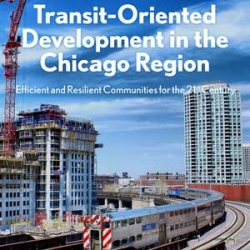 Today, 35th Ward Alderman Carlos Ramirez-Rosa applauded the Committee on Zoning Landmark and Building Standards for delaying a vote on the proposed Transit Oriented Development (TOD) ordinance. Alderman Ramirez-Rosa stated serious concerns saying, "Transit oriented development is something the City should pursue, but this ordinance will give substantial benefits to big developers, while robbing residents of any meaningful input in these local zoning decisions, and not doing enough to promote TOD that is affordable for Chicago's working people." TOD is an urban-planning tool meant to encourage mixed commercial and residential development in high density areas that are marked by access to public transit. As currently written, the proposed TOD reform ordinance raises serious concerns:
The proposed ordinance would not require developers to be subject to the checks and balances provided by the Zoning process. The proposed change from a City Council approved zoning process to administrative adjustments will simply take away local residents' input and leave a non-elected official in charge of the approval process. For Aldermen who rely on a community-driven zoning process, like Ald. Ramirez-Rosa, this will mean residents will no longer have meaningful input on the zoning benefits to be granted to big developers. The proposed ordinance does not require the Zoning Administrator to take into account Aldermanic or public concerns when making a decision.
Alderman Carlos Ramirez-Rosa is a lifelong Chicagoan who has dedicated his life to public service. As a community organizer, former congressional caseworker, and now Thirty-Fifth Ward Alderman, Carlos has always put our families and our neighborhoods first. For more information about the ward please visit www.aldermancarlosrosa.org.