Por: Amelia Orozco
Twitter: @Amelia_Orozco
La historia de éxito de Frank Marshall es como una película y no solo porque es un productor de cine estrella. A la corta edad de 19 años, entró al cine en un acto de fe. Marshall habló con el LAWNDALE NEWS sobre el último DVD y la publicación de Blu-Ray de la película "Jurassic World" su trabajo en otras películas, como la reciente celebrada película "Back to the Future", y su actual proyecto, dirigido nada menos que por Clint Eastwood.
Cuando joven trabajó con George Lucas y Steven Spielberg, que también empezaban. Aunque no lo sabían entonces, juntos estaban escribiendo un libro sobre como hacer grandes películas. "Era como una película maravillosa, la mejor escuela de filmación que se podía tener, trabajando con alguien como Peter Bogdanovich y su esposa Polly Platt. Llegué a ver de cerca cual era el lado creativo de la producción. Realmente no sabía que hacía un productor, cualquier cosa que necesitaban yo trataba de ayudarlos y resultó que era yo muy bueno para ello y se los hacía", dice Marshall.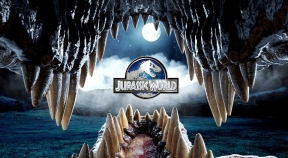 "Mi reputación es ahora trabajar con el director para ayudarlos a poner sus ideas en la pantalla en vez de ser solo un número o un chico de producción, y tuve mucha suerte de haberlos conocido. Aprendimos como hacer cine juntos y como contar historias juntos", agrega. "Yo siempre les digo a los estudiantes de cine, 'Vayan y vean las películas viejas'. Hacer un show es un lenguaje. Está bien romper las reglas, pero uno tiene que saber primero cuales son las reglas", dice. "Quiero creer que los DVDs y los Blu-rays es solo otra forma de ver el cine. Los DVDs siempre van a estar aquí. Me entusiasma poner todos los extras. Es una nueva experiencia si quiere uno empaparse en el cine", agrega.
"Jurassic World" está disponible ahora en Digital HD, 3-D Blu-ray y A Petición (On Demand) en Universal Pictures Home Entertainment.