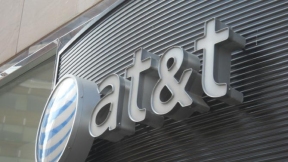 El comercio sufrió cerca de 43 millones de incidentes de seguridad conocidos en el 2014. Esto aumentó 48 por ciento comparado con el 2013 y suma aproximadamente 117,000 ataques diariamente. Y todavía, muchas juntas y ejecutivos no tienen la información ni los recursos necesarios para tomar decisiones comerciales efectivas sobre ciberseguridad. AT&T está ahora compartiendo sus propias ideas e investigaciones en su primer Reporte Cybersecurity Insights, en un esfuerzo por equipar mejor a otros negocios para asegurar su propia base de datos.
Basándose en décadas de experiencia operando una de las mayores redes mundiales, AT&T ofrece una vista a las brechas tecnológicas y operacionales donde los ataques ocurren. "Toda compañía, o ha sido violada, o será violada tarde o temprano", dijo Ralph de la Vega, presidente y CEO de AT&T Mobile and Business Solutions. "Mantener un negocio protegido debe ser la prioridad de la compañía. Todo empleado, contratista y administrador es responsable de mantener la seguridad en mente". AT&T reporta que hubo un 62 por ciento de aumento en el número de ataques a Distributed Denial of Service, o ataques que interrumpieron las operaciones de la compañía en los últimos dos años. Y AT&T ha visto un dramático aumento del 458 por ciento en el número de veces que los piratas buscaron las conexiones de Internet of Things por vulnerabilidades. Sin embargo, no todos los negocios están tomando acción. Con el dramático aumento en la actividad pirata, AT&T cree que compartir sus ideas y su experiencia en seguridad ayudará a los demás a protegerse. En el primer Reporte Cybersecurity Insights, AT&T ha delineado las amenazas de seguridad principales que enfrenta un negocio, tanto dentro, como fuera de sus compañías:
Expionaje corporativo: Los espías buscan robar propiedad intelectual
Estados Nacionales: Grupos buscan tener acceso a información para su propio beneficio o causa
Cibercrimen organizado: Criminales digitales que actúan utilizando el malware o pirateando para extraer información para ganancia financiera
Hacktivistas: Grupos de piratas que utilizan los ciberataques para promover cambios sociales o impactar regulaciones públicas
Personas maliciosas dentro del lugar: Empleados o quienes tienen acceso interno, que usan la información de la compañía para su propio beneficio
Para ayudar al comercio y a los consumidores a mantenerse conectados y al día en lo último en seguridad, AT&T está lanzando una nueva versión de Security Resource Center en línea. Este portal ayuda al comercio, a las personas y a los profesionales de seguridad a mantenerse informados y preparados diariamente. Ofrece lo último en seguridad de expertos de AT&T, información sobre problemas y tendencias emergentes y guías para ayudar al comercio y prevenir a los consumidores, detectar y responder a amenazas.