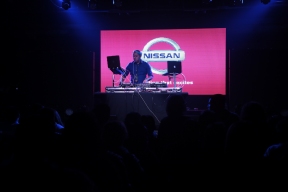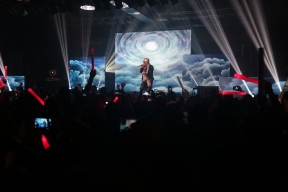 Por Amelia Orozco
Twitter: @Amelia_Orozco
Chicago tuvo la suerte de ser el primero en experimentar Road to Innovation de Nissan, conYandel, el viernes, 23 de octubre. Su evento privado fue solo el comienzo de ocho eventos como ese, de Nueva York, Dallas, Miami, L.A., Orlando, Houston y Las Vegas.
Los afortunados en ser parte de la multitud en Concord Music Hall en Chicago atestiguaron su elaborado show y tuvieron la oportunidad de bailar con su reguetón más reciente, "Encantadora". El último álbum de Yandel "Danguerous" sale a la luz en noviembre. Tiene colaboraciones de Pitbull, Lil Jon, Tego Calderón y más.
Llandel Veguilla, de Cayey, Puerto Rico, aka Yandel, ha tenido mucho éxito como solista, probando que hay vida y mucha después de Wisin y Yandel. El dúo se disolvió para seguir proyectos personales.
Road to Innovation de Nissan encabeza al 16º evento anual de Premios GRAMMY Latinos, que tiene lugar en MGM Grand en Las Vegas el 19 de noviembre. Lo puede ver en vivo en Univisión a las 7:00 p.m. CST. Yandel aparece en la lista de nominados en la Mejor Actuación Urbana y el Mejor Album de Música Urbana por su álbum, "Legacy-De-Líder a Leyenda Tour".