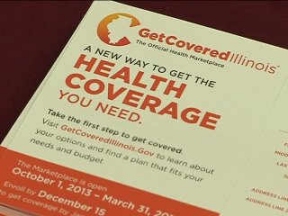 Illinois Department of Insurance (DOI) anunció que 480 Planes Calificados de Salud (QHPs) estarán disponibles a los residentes de Illinois en Get Covered Illinois y Healthcare.gov, a partir de esta semana. Las siguientes compañías de seguros están ofreciendo planes para el Mercado de salud en el 2016.
Aetna Health Inc.
Celtic Insurance Co.
Coventry Health & Life Insurance Co.
Coventry Health Care of Illinois, Inc.
Harkin Health Insurance Company (Midwest Security Life)
Health Alliance Medical Plans, Inc.
Health Care Service Corporation, (Blue Cross, Blue Shield)
Humana Health Plan, Inc.
Land of Lincoln Mutual Health Insurance Co.
United Healthcare of the Midwest, Inc.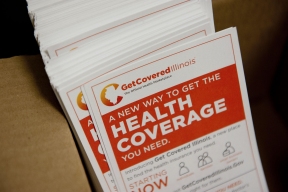 Get Covered Illinois (GCI) aconseja a los consumidores visitar el Mercado de Salud en getcovered.illinoi.gov para revisar las opciones de cobertura y saber si son elegibles para ayuda financiera, antes de optar por renovar su actual plan. Para más información, visitar la red de GetCovered Illinois en www.GetCoveredIllinois.gov o llamar al 1-866-311-1119. Fechas Importantes a Recordar: Noviembre 1, 2015: Empieza la inscripción abierta; diciembre 15, 2015: último día para inscribirse o cambiar de planes para nueva cobertura, empezando el 1 de enero del 2016; Enero 15, 2016: último día para inscribirse o cambiar planes para la nueva cobertura que empieza el 1º de febrero del 2016; Enero 31, 2016: termina la Inscripción Abierta del 2016. Las inscripciones o cambios entre el 16 de enero y el 31 de enero entran en efecto el 1º de marzo del 2016.