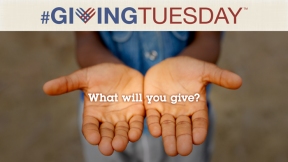 By: Ashmar Mandou
Before you head for the nearest line to buy the latest gadget on Black Friday or search for online deals on Cyber Monday, be sure to allot time for an altruistic act this Tuesday to help hundreds of nonprofit organizations across the city for #GivingTuesday. On Tuesday, December 1st, is #GivingTuesday, a global day dedicated to giving back by helping out charities, families, businesses, community centers, and students around the world. #GivingTuesday is a time to come together to continue the spirit of generosity. To jumpstart the act of giving, Lawndale Bilingual Newspaper compiled a list of some of the organizations in need of your help.
Corazon Community Services
On #GivingTuesday, December 1, 2015, Corazon will be hosting an Open House at the Fuerza Youth Center (5339 W. 25th St.), where their current services, impact and future events will be on display. The day will be filled with activities and raffles for Cicero youth and families. The community will be able to support their important work in shaping the lives of Cicero's young people by attending and donating. They will then be encouraged to share their giving story on social media; using our hashtags #GivingConTodoElCorazon, #GivingWithAllYourHeart. For more information, visit www.corazoncs.org.
Mujeres Latinas en Accion
You can donate to their #GivingTuesday Campaign. #GivingTuesday is the global day dedicated to giving back and since this is their third year participating in this wonderful campaign their goal is $3,000. You can do all your holiday shopping through AmazonSmile and select Mujeres as your supporting organization. When you shop at AmazonSmile, Amazon donates 0.5 percent of the purchase price to Mujeres Latinas En Accion, Inc. Bookmark the link http://smile.amazon.com/ch/36-2877520 and support Mujeres. For more information, visit www.mujereslatinasenaccion.org.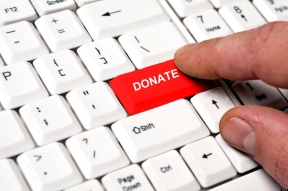 United Way of Metropolitan Chicago
United Way of Metropolitan Chicago is participating in #GivingTuesday, a day of giving back. Text the word liveunited to 41444 to make a donation today. Your donation will support United Way of Metropolitan Chicago's work in communities of greatest need across Chicagoland. For more information, visit www.uw-mc.org.
Chicago Children's Advocacy Center
Each December, Chicago Children's Advocacy Center recognizes #GivingTuesday and asks families, social media followers, and other supporters to make a contribution to help support their clients. Chicago Children's Advocacy Center is the city's only not-for-profit that coordinates child protection staff, law enforcement professionals, medical experts, and family advocates and mental health clinicians under one roof. Since opening their doors in 2001, the center responded to more than 20,000 reports of child sexual abuse. If you would like to donate or learn more, visit www.chicagocac.org.
The YMCA
YMCA is asking Chicagoland to donate for #GivingTuesday to help ensure a brighter future. If you would like to learn more about the YMCA, visit www.ymcachicago.org.