Maintaining healthy eyes is essential for a healthy life.
This is the message of the recently-launched Eye Health Life Health Coalition, which brings together health, social service and community business leaders as well as primary care providers, optometrists and ophthalmologists to spread awareness of the link between eye health and overall health.
Dedicated to educating the public about the role that eye health plays in systemic health, this Chicago-based coalition is spreading the word about how comprehensive eye exams can both detect dangerous chronic ailments and serve as a preventative measure against permanent vision loss from a variety of conditions.
"The general public is unaware of the significant role that their eyes play in their overall health," said Nancy DeMaso, Chair of the Eye Health Life Health Coalition. "We want people to be mindful of the fact that eyes really are the window to general well-being, and to understand that not maintaining their eye health can have grave consequences."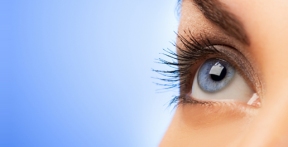 Eye health is correlated with diabetes, which afflicts between 12 and 14 percent of Americans, according to the National Institutes of Health (NIH). With a comprehensive eye exam, eye care practitioners can detect diabetes, as well as high cholesterol and hypertension. Regular exams also can help prevent permanent vision loss from glaucoma and diabetes.
Eye disease and vision impairment have far-reaching implications for patients, families and our society as a whole – and they're on the rise. Due to the aging population and disproportionate incidence in fast-growing minority populations, vision loss causes a significant social and economic toll for millions of people. In fact, the National Eye Institute (NEI), within the NIH, estimates that the annual cost impact of vision loss and eye disease is $68 billion.
"Eye health is connected to a number of serious chronic issues, including diabetes, glaucoma, high cholesterol and hypertension," said Dr. Leonard Messner, Executive Director of the Illinois Eye Institute. "Our mission to educate the community about the importance of keeping eyes healthy is not simply a matter of vision. It's truly an issue that affects the health of a person as a whole." For more information about the "Healthy Eyes for a Healthy Life" campaign and the Eye Health Life Health Coalition, visit www.eyehealthlifehealth.com.