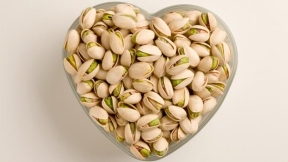 February is usually associated with hearts symbolizing lovebirds and Valentine's Day. These hearts, however, also serve a reminder that it's American Heart Month. Did you know that cardiovascular disease is the leading cause of death among U.S Hispanics? Experts credit this issue to poor nutrition choices, lack of regular check-ups and even environmental factors. It is key for our community to be well-informed on what they can do to improve their heart health and prevent future risks. Snacking the right way is a simple step towards a healthier lifestyle. Scientific evidence suggests but does not prove that eating 1.5 ounces per day of most nuts, such as pistachios and almonds, as part of a diet low in saturated fat and cholesterol may reduce the risk of heart disease. Wonderful Pistachios offers a great selection of healthy yet flavorful snacks that will leave you and your heart beyond satisfied! Below you can find some health facts that could be of interest to your readers: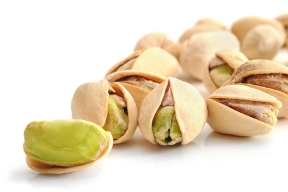 Pistachios are a good nut choice for snack time because they offer protein, fiber, magnesium, B vitamins, and healthy fats. Additionally, research suggests the shells can help monitor the portion intake. Wonderful Pistachios offers 100 calorie packs that add to the healthy nature of this nut.
Nearly 90-percent of fats in pistachios are the healthy unsaturated type.
Bonus Tip: Both Wonderful Pistachios and Wonderful Almonds are naturally cholesterol-free, making them a deliciously tempting option for smarter meals and snacks.