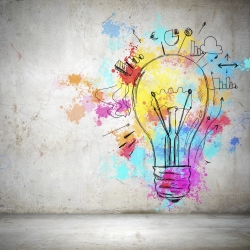 Be Creative: A Campaign for Chicago Arts Education y Ingenuity, anunciaron que a través de su programa de subsidios Creative Schools Fund, más de $1.5 millones en fondos de campaña serán distribuídos entre 156 Escuelas Públicas de Chicago (CPS) para el año escolar 2015-2016. Este es el tercer año del programa de subsidios Creative Schools Fund, con Be Creative y Ingenuity distribuyen cerca de $2 millones a CPS este año y cerca de $5 desde el comienzo del programa. Ingenuity – afiliado no lucrativo de CPS en garantizar la educación de arte a cada estudiante de CPS – distribuirá los fondos recaudados por Be Creative a través de los subsidios del Programa Arts Advance y el Premio Escuelas Creativas. Estos subsidios, que van de $10,000 a $15,000, permitirán que las escuelas elegibles amplíen sus afiliaciones culturales y de arte y sus residencias de afiliados en la escuela, patrocinen fondos, actuaciones en la escuela y aprendizaje práctico y apoyo a otras necesidades relacionadas con el arte. Los recipientes del subsidio de este año incluyen a:
Kelvyn Park High School, que se asociará con Chicago Youth Shakespeare en un esfuerzo por ayudar a que los estudiantes se vean a si mismos y a su comunidad en un contexto global e histórico
Leslie Lewis Elementary School, que colaborará con Muntu Dance Theatre of Chicago y Mexican Folkloric Dance Company para brindar a sus estudiantes una fusión de baile e instrucción en percusiones, mezclando las culturas de la escuela
Gwendolyn Brooks College Preparatory Academy, que completará su Ala de Bellas Artes y urbanizará una galería totalmente funcional con espacio para actuaciones
Blair Early Childhood Center, que se asociará con Hubbard Street Dance Chicago para llevar el baile a todos los grados, con enfoque en estudiantes con necesidades especiales y autismo.