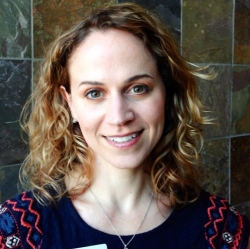 By Annie Vincic, Life Time Athletic general manager
The New Year is upon us. If you've made fitness resolutions for 2016, the time has come to decide whether to join a health club to help get an early start on achieving those goals. It's a fact, though, that more than half of people with health club memberships don't use them. To ensure you find a club that works for you, here are some tips on what to think about before joining.
First, assess your goals. Are you trying to lose weight, build muscle mass, improve your blood pressure, cholesterol and heart rate, or all of the above? You'll want to ensure that any health club you join has the equipment, programs and amenities that will help you meet your fitness goals.
Next, ask yourself how you plan to get into a routine of working out. What do you like to do, and what are you likely to do, when it comes to improving your health and fitness?
Consider: Are you more fired up by group fitness classes? Does your gym offer a variety of programs that can help keep you motivated when your routine gets stale? Is it open at times convenient for you?
Are personal training sessions available? Will your club help to create a customized fitness plan that best meets your needs? It's important to ask if the employees are certified to ensure they are informed when helping you reach your goals.
Finally, you'll want to feel comfortable where you work out. Make sure that all staff are friendly and inviting. Check to see if the space is clean and well-maintained. Is the locker room well-stocked to keep your trip convenient? Is there a café or spa? Are there activities for kids so that you can bring them along, keep them active and happy as you focus on yourself? Are you getting your money's worth for the membership?
Before signing up, check if your health club offers a trial period. From January 1-3, Life Time is opening our nine Chicagoland clubs free of charge as part of our Commitment Day Festival, where we encourage people of all ages and physical abilities to commit to a healthy way of life in 2016. Registration is also open for Commitment Day 5K Fun Walk/Run events on January 1, at multiple locations throughout Chicagoland. To register, or for more information, visit www.CommitmentDay.com.
Annie Vincic is general manager at the Life Time Athletic Vernon Hills location.