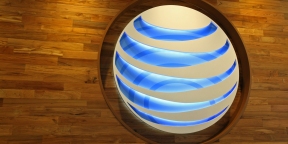 AT&T* está construyendo un marco para ayudar a las ciudades a servir mejor a sus ciudadanos. AT&T está utilizando innovaciones de Internet of Things (IoT) para crear soluciones impactantes para las ciudades y formar alianzas con líderes de la tecnología y organizaciones industriales. AT&T ha formado alianzas con Cisco, Deloitte, Ericsson, GE, IBM y Qualcomm Technologies, Inc., para ayudar a apoyar el nuevo marco, comunicando a más comunidades. AT&T llevará el marco de ciudades inteligentes a varias ciudades y universidades destacadas, que incluyen Chicago, Atlanta, Georgia Institute of Technology y Dallas. "Hemos establecidos fuertes relaciones con ciudades de E.U., por más de 100 años", dijo Mike Zeto, gerente general de Smart Cities, AT&T IoT Solutions. "Continuamos siendo un líder en la innovación de ciudades inteligentes. Nuestra estrategia holística puede ayudar a las ciudades a ahorrar dinero, conservar energía, mejorar la calidad de vida y comunicarse mejor con sus ciudadanos". AT&T ya ayuda a las comunidades a resolver sus problemas con soluciones que se conectan a parquímetros, luces en las calles y sistemas de agua. El nuevo marco agrega varias nuevas categorías: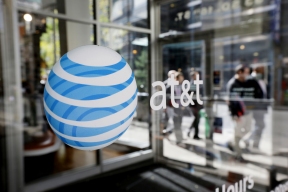 Seguridad Pública – Las ciudades pueden manejar mejor los patrones de tráfico de los peatones en los estadios, parques e intersecciones ocupadas. La tecnología de detección de tiroteos ayuda a la policía a saber donde ocurre el tiroteo. También les ayuda a determinar el número de personas involucradas y las balas disparadas.
Infraestructura – Las ciudades pueden vigilar a control remoto las condiciones de carreteras, puentes, edificios, parques y otros lugares. Tripulaciones de mantenimiento pueden identificar carreteras resbaladizas en tiempo de heladas o detectar puentes que necesitan reparación.
Participación Ciudadana – Las aplicaciones móviles dan a la gente información para que esté mejor preparada. Por ejemplo, se le puede notificar a tiempo si una luz de tráfico no está funcionando en su ruta. También pueden ver parquímetros a control remoto y reservar espacios por adelantado.
Transporte – Señales digitales hacen que los viajeros sepan con exactitud cuando llega el próximo autobús o tren. La gente puede rentar bicicletas eléctricas en las estaciones de la ciudad para reducir el tráfico.
Para más información sobre el potencial de IoT, baje el reporte aquí o visite www.att.com/iot. Manténgase al día con lo último en noticias en CES siguiendo estos hasthtags: #ATTDevSummit, #ATTVegas, #CES2016, #IoT