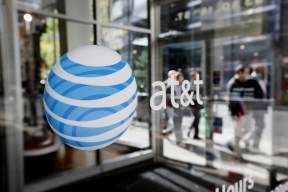 AT&T* is building a framework to help cities better serve their citizens. AT&T is using Internet of Things (IoT) innovations to create impactful solutions for cities and forming alliances with technology leaders and industry organizations. AT&T has formed alliances with Cisco, Deloitte, Ericsson, GE, IBM, Intel, and Qualcomm Technologies, Inc. to help support the new framework, building more connected communities. AT&T will bring the smart cities framework to several initial spotlight cities and universities that include Chicago, Atlanta, the Georgia Institute of Technology and Dallas. "We've built strong relationships with cities across the U.S. for over 100 years," said Mike Zeto, general manager of Smart Cities, AT&T IoT Solutions. "We're continuing to be a leader in smart cities innovation. Our holistic strategy can help cities save money, conserve energy, improve quality of life, and further engage with their citizens." AT&T already helps communities solve problems with solutions that connect utility meters, street lights, and water systems. The new framework adds several new categories:
Public Safety – Cities can better manage traffic patterns of pedestrians at stadiums, parks, and busy intersections. Gun fire detection technology helps law enforcement know where a shooting occurred. It also helps them determine the number of people involved and rounds fired.
Infrastructure – Cities are able to remotely monitor the conditions of roads, bridges, buildings, parks and other venues. Maintenance crews can identify slick roadways during freezing weather or detect bridges that may need repairs.
Citizen Engagement – Mobile apps give people information to stay better prepared. For example, you can be notified in near real-time if a traffic light isn't working on your route. You can also remotely view parking meters and reserve spaces ahead of time.
Transportation – Digital signage lets commuters know in near real-time when the next bus or train will arrive. People can rent electric bikes at stations across the city to reduce traffic.
To learn more about IoT's potential, download the report here or visit www.att.com/iot. Stay up to date on the latest news at CES by following along with these hashtags: #ATTDevSummit, #ATTVegas, #CES2016, #IoT