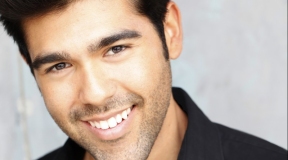 By: Ashmar Mandou
Actor and Texas native J.M. Longoria is an ardent believer in miracles. "I believe miracles occur every day. I believe miracles come in all shapes and forms, I believe people who are placed in your path in certain moments of your life can serve as miracles," said Longoria. It was the very people working alongside Longoria in an ad agency after graduating with a Bachelor of Fine Arts in Design from the University of Texas that motivated him to pursue his love of acting. "I remember having a conversation with one of my coworkers about the importance of forging through life doing what you love and he said to me that I should pursue acting because I had more passion for it. So I took that as a sign and did it," said Longoria.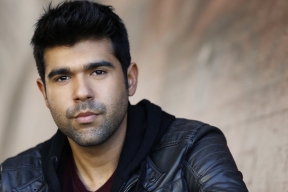 Longoria enrolled in The American Academy of Dramatic Arts in California where he began his acting career. Soon after, Longoria garnered roles in "Don't Trust The B- in Apartment 23," and "Mulaney," and the award-winning web series, "Sin Verguenza." This March, Longoria is about meet audiences around the world in his new breakout role in Sony Pictures feature film, "Miracles From Heaven," a faith-based movie, starring Jennifer Garner, Queen Latifah, Martin Henderson, and Eugenio Derbez and directed by Latina director Patricia Riggen. "I had the best time on set. I loved working with all of them, especially Queen Latifah," said Longoria. "One day she came into my trailer and started talking to me. I couldn't believe it. She asked about my role in the movie and said to keep up the good work. I had the best experience on set."
Without revealing too much about his role in the movie, Longoria said his character is key to the story line. "I wish I could say more, but I will say Miracles From Heaven is a feel good movie. This movie will appeal to everyone no matter their religious affiliations, if they are religious or not, this movie is about having faith in humanity and having faith in yourself. Everyone will be able to relate to this movie. That's what makes Miracles From Heaven so special," said Longoria. Miracles From Heaven will hit theaters Wednesday, March 16th.