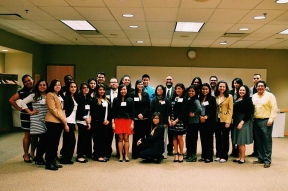 By: Ashmar Mandou
The Hispanic Alliance for Career Enhancement (HACE), one of the longest national non-profit organizations dedicated to the advancement of employment, development, and leadership will soon host their annual gala on Friday, Feb. 26th at the Harold Washington Library, 400 S. State St., and themed "Redefining Leadership." "I am so thrilled to celebrate the work HACE is doing and how it is developing the lives of so many individuals," said President of HACE Patricia Mota. "For over 32 years, HACE has served as a resource for Latinos in the workplace. Through professional development, resources and networks, HACE helps Latinos succeed in their careers," said Mota.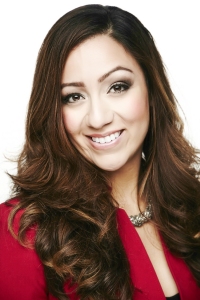 With this year's theme as "Redefining Leadership," HACE's mission is to drive awareness around the Latino culture and how cultural differences influence leadership style. "When we think about leadership, we think about how one adapts to a new environment, a new setting, an organization's culture and not the reverse," said Mota. Funds raised at the gala, allows HACE to continue with their current programming as well as develop new programs that reach a larger portion Latinos, especially students. One of Mota's favorite programs is El Futuro and University Leadership Programs. "Through the course of these programs, HACE has helped over 10,000 students by equipping them with professional development opportunities," said Mota. "What is more amazing is watching these students flourish and seeing their confidence grow. What is even more amazing is that these students have gone through our El Futuro High School program have joined our college programs and have been hired by our corporate partners thanks to the skills they have acquired throughout their involvement with HACE."

Through annual gala, HACE has managed to raise over $150,000 and Mota hopes this Friday's fundraiser adds to the amount. "This is a wonderful organization that strives for the betterment of the Latino community. We provide help in every phase and we hope to continue to do so for many years to come." If you are interested in attending HACE's fundraiser or interested in learning more about the organization, visit www.haceonline.org or call 312-435-0498.