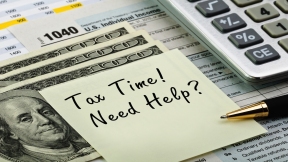 With the tax deadline being April 18, many taxpayers wait until last minute to file their taxes. According to the IRS, 75 percent of taxpayers received a tax refund last year. Why wait to file your taxes when you can get your refund before everyone else? Please find below the pros of filing your taxes early with TurboTax:
You may be eligible to file for free: Last year, 5 million people across the United States filed their taxes for free with TurboTax Absolute Zero. This year, 60 million Americans who file simple federal and state taxes (1040A or 1040EZ) can take advantage of absolutely free tax filing. $0 fed. $0 state. $0 to file.
Get your refund faster: Last year three out of four tax filers receives a tax refund, and the average was $2,800. The IRS sates that it will issue nine out of 10 tax refunds within 21 days or less with e-file and direct deposit. The earlier you file, the earlier you'll get your refund. Get a jump start on paying down your credit card, students' loans or saving some extra money for an emergency.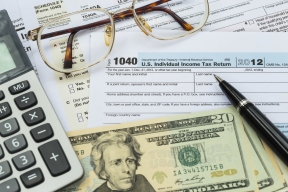 Extra time to pay what you owe: If you decide to file your taxes early, you will have extra time to pay what you may owe to the IRS. If you submit your taxes in February, you will not need to pay the taxes you owe until the filing deadline on April 18. This will give you extra time to figure out how you're going to pay or find other options you have.
Filling online is easy and stress-free- Simply snap a picture of your W-2 with your smart phone, review the information on the screen and send! TurboTax searches more than 350 tax deductions and credits to make sure you get what you deserve based on your answers. There's no reason to stand in line at a tax store when you can do your taxes in the comfort of your own home and even on the go.
To learn more about TurboTax and available credits and deductions please visit: www.turbotax.com.