El Alcalde Rahm Emanuel y el Departamento de Asuntos Comerciales y Protección al Consumidor de Chicago (BACP), a través de su Centro de Pequeños Negocios (SBC), anunciaron una afiliación con Fifth Third Bank para la serie "On the Road' [En el Camino] de la Exposición de Pequeños Negocios. La serie es una afiliación entre (BACP), la Oficina de Nuevos Estadounidenses (ONA), Western Union y ahora Fifth Third Bank. Como parte de esta nueva afiliación Fifth Third Bank provee un subsidio de $25,000 para respaldar la serie.
Consultantes comerciales de SBC estarán presentes para ayudar a los asistentes a solicitar o renovar una licencia comercial y hacer una cita para consejería adicional en la Alcaldía. Además, el Centro para el Progreso Económico ofrecerá una clínica de impuestos gratis y el Projecto Ley presentará una clínica legal gratuita con representantes ofreciendo consultas de 20 minutos. Un fotógrafo profesional estará presente para tomar fotografías gratis de los asistentes para ser utilizadas en su sitios sociales y materiales de mercadeo. Una sesión de intercambio de una hora, ofrecida por el Tesorero de la Ciudad Kurt Summers, terminará cada exposición de 1 p.m. 2 p.m. La serie 'On the Road' de Small Business Expo 2016 se presentará en las siguientes fechas y lugares.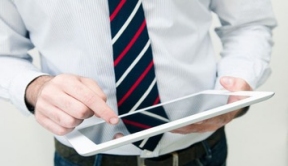 30 de abril del 2016, @ Arturo Velázquez Institute
25 de junio del 2016, @ South Shore Cultural Center
10 de septiembre del 2016, @ Columbus Park Refectory
29 de octubre del 2016, @ Copernicus Center
Para inscribirse para una exposición o para más información, visite chismallbizexpo.com. llame al (312) 744-2086 o vía e-mail a BACPoutreach@cityofchicago.org.