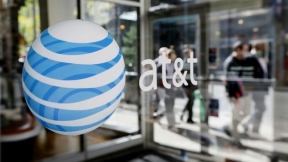 AT&T is adding faster Internet speeds for more businesses over AT&T Business Fiber. Business customers in the Chicago area can now enjoy download and upload speeds up to 1 gigabit per second (Gbps). AT&T Business Fiber is a blazing-fast Internet service available in AT&T Fiber Ready buildings. With Internet speeds up to 1Gbps a business can:
Download 8,000 word processing documents in 1 second
Download a 2 hour high definition video in 36 seconds
Backup/restore 1 terabyte hard drive in 2.5 hours

Internet speeds up to 1Gbps are available through AT&T Business Fiber in the Chicago, Dallas, Miami and San Francisco market areas. AT&T plans to launch Internet speeds up to 1 gigabit per second in more markets in the near future. For more information, check out the AT&T Business Fiber website. AT&T is also launching nationwide U-verse Business Voice over AT&T Business Fiber. The voice over IP phone service delivers great sound quality and high reliability. Through Voice over IP we're delivering voice services over the Internet rather than over a traditional phone line. Customers get many standard calling features, plus enhanced functionality not found on traditional landline phones.