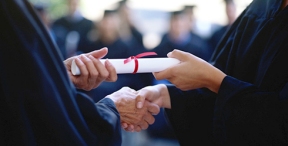 Blue Cross and Blue Shield of Illinois (BCBSIL) aumentó su compromiso de apoyo a los estudiantes que deseen seguir carreras de salud relacionadas con STEM (ciencias, tecnología, ingeniería y matemáticas) a través de la ampliación de oportunidades de becas, internados y programas educativos. Como parte de estos esfuerzos, la compañía anunció la creación de Becas STEM, de Blue Cross Blue Shield of Illinois y Blue Cross Blue Shield de Texas, facilitadas por UNCF (United Negro College Fund). A partir del 16 de mayo, los estudiantes de último año de secundaria pueden solicitar una beca de $20,000 para seguir un programa de cuatro años en un campo relacionado con STEM. Las solicitudes serán aceptadas hasta el 24 de junio del 2016 en UNCF.org. Como parte del proceso de sumisión, los estudiantes deben escribir un ensayo sobre el valor de las carreras STEM y como mejorar los resultados de atención médica en comunidades subrepresentadas. BCBSIL apoya actualmente varios programas destinados a aumentar el conocimiento de los estudiantes sobre carreras de cuidado de salud relacionadas con STEM, incluyendo:
Día de Carreras BCBSIL STEM: Un día siguiendo trabajos y un debate de mesa redonda para estudiantes de las Escuelas Públicas de Chicago, para que aprendan experiencias sobre tecnología y opciones de carreras en BCBSIL. Mientras estén en BCBSIL, los estudiantes seguirán a los empleados de IT y aprenderán de líderes en varias disciplinas sobre opciones potenciales en carreras STEM en seguros de salud;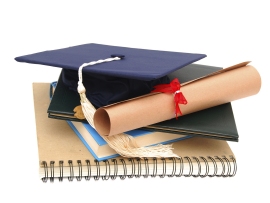 Programa de Trabajo-Estudio con la Secundaria Jesuíta Cristo Rey: BCBSIL patrocina 12 internados de trabajo estudio cada año, en los cuales los estudiantes comparten una posición de trabajo con un empleado de BCBSIL para obtener la matrícula de preparación para la universidad mientras adquieren experiencia en el trabajo;
Asegurando Nuestro Futuro: BCBSIL ofrece a estudiantes de tercer y cuarto año de secundaria de las Escuelas Públicas de Chicago, con interés en ciencias y matemáticas, sesiones de velocidad en networking uno-a-uno, una guía sobre carreras y un juego llamado "Tenemos Tu Número" que les permite probar sus destrezas en matemáticas y ganar premios. Para más información visite bcbsil.com.