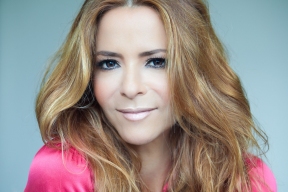 By: Ashmar Mandou
Stylist Irma Martinez has worked with mega stars like Ricky Martin, Sofia Vergara and Daisy Fuentes to perfect the iconic look for the summer by choosing the coolest accessories to selecting the boldest colors. Martinez is now sharing her expertise to help you pull together the best look to take on the road this Memorial Day weekend.
Lawndale Bilingual Newspaper: How do you pack for a fun three-day road trip to a neighboring city?
Irma Martinez: Packing for a three-day road trip should be a simple packing process. I always aim to take items I can wear more than one time. For this kind of trip, I suggest to take two bottoms, 3-4 tops in the same color/color range so you can easily mix and match, a few accessories to take you from day to night, a cotton dress that can also be worn either day or night, comfy shoes, and one set of heels for that date night with your loved one.
What are the necessary items to take on the road trip?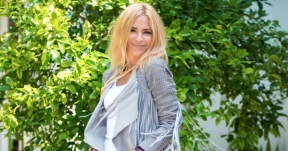 Comfort is key when taking a road trip, since you'll be sitting in a car for hours at a time.
Comfy Shoes are a must!
Scarves for layering in case it gets cold in the car, plus they make great accessories
Loose fitting clothes as they tend to be more comfortable
Snacks! Road trips aren't complete without them
My Transitions® Signature lenses are another must. They help keep my eyes protected against UV rays indoors and while outside–just because you can't see UV rays doesn't mean they aren't there! One pair of glasses to me through the day to the night.
What do you enjoy taking with you on the road?
I have to have my camera to capture all of the amazing moments from the road. Plus, I have to have great music when I'm on a road trip, specifically Alejandro Fernandez and Carlos Vives. With those two on my playlist I can be on the road for hours!