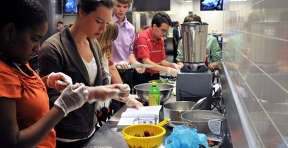 Por: Ashmar Mandou
Las vacaciones de verano están a la vuelta de la esquina. Aunque para algunos significan viajes interminables a la playa o asistir a su festival de música favorito en la ciudad, para otros significa una gran oportunidad de conseguir un empleo de verano. Este verano, la Ciudad inicia otro año del programa de empleos de verano para jóvenes "One Summer Chicago", diseñado para jóvenes de 14 a 24 años de edad. "el empleo es el mejor camino para tener nuestros barrios seguros. Estoy comprometido a ayudar a cualquier joven que quiera participar", dijo el Concejal Raymond López en una declaración. Como parte del lanzamiento, el Concejal López tendrá eventos de inscripción para propulsar el empleo para jóvenes en la ciudad. "One Summer Chicago da a la comunidad comercial la opción de aceptar un nuevo empleado en el verano, pagado por este programa. Todos ganan", dijo el Concejal López. Esta semana, el Concejal López habló con el Lawndale Bilingual Newspaper sobre la importancia del programa.
Lawndale Bilingual Newspaper: ¿Qué deberían saber los jóvenes antes de ir a los eventos de inscripción del programa de empleos de verano?
Concejal Raymond López: Solo se requiere información básica del jóven que desee inscribirse. Información de referencias adicionales se pueden obtener en http://www.onesummerchicago.org/docs/OSC2015-REF.pdf
¿Qué desea usted que los jóvenes sepan sobre "One Summer Chicago"?
OSC es una gran oportunidad para que los estudiantes obtengan experiencia de trabajo y se les pague este verano. Actualmente estamos trabajando para atender algunos problemas de los programas pasados, como tratando de aumentar la participaciٌón del comercio local para que los jóvenes puedan trabajar cerca de casa, si es la opción que prefieren.
¿Cómo cree usted que un programa como "One Summer Chicago" ayuda a los jóvenes a nivel profesional y personal?
Profesionalmente, programas como este dan a nuestros jóvenes, particularmente a los latinos y afroamericanos, la oportunidad de trabajar en varios ambientes diferentes que tal vez habían pensado no les sería posible. Personalmente, me siento honrado de trabajar con el Alcalde Emanuel para dar a tantos jóvenes como sea posible la oportunidad de hacer algo constructivo y productivo en Chicago. Absolutamente es una mejor alternativa a tenerlos sin hacer nada en el verano.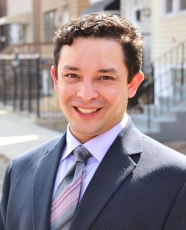 Los eventos para inscribirse en 'One Summer Chicago" se ofrecerán hasta el 14 de mayo en varios lugares del distrito 15.
Mayo 12, de 5:00 p.m. a 7:00 p.m.: Oficina Brighton Park del Distrito 15, 2736 W. 47th St.
Mayo 11, de 5:00 p.m. a 7:00 p.m.: Oficina West Englewood del Distrito 15, 1650 W. 63rd St.
Mayo 7, de 2:00 p.m. a 5:00 p.m.: Biblioteca Back of the Yards, 2111 W. 47th St.
Mayo 14, de 9:30 p.m. a 12:00 noon: Biblioteca West Englewood, 1745 W. 63rd St.
Las inscripciones para el programa "One Summer Chicago" terminan el 15 de mayo. Para más información, llamar al 773-306-0837.