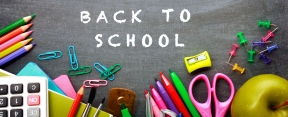 WHEN: Saturday, September 10, Noon-4pm
WHERE: Jones College Prep, 700 South State Street
WHO: Youth and Families
Free to all, Chicago City of Learning's Back to School Jam is where youth and teens can do what they like and learn what they want. Hands-on activities hosted by 20 organizations citywide will meet interests in space, robotics, music, building, coding, cooking, writing, nature, art and more. Participants of this festival of doing and making will earn digital badges and chances to win prizes, including iPad Minis! It's all happening at Jones College Prep on Saturday, September 10, from Noon to 4pm. To RSVP for your family and enter the special pre-registration raffle, visit http://CCOL.io/BTSJ.