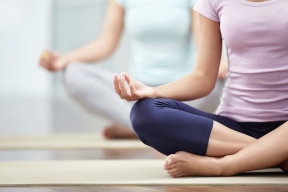 ALAS-Wings, a Latino Breast Cancer Organization is excited to announce a unique Yoga Master Class for breast cancer survivors that will take place at Advocate Illinois Masonic Medical Center on September 22, 2016 from 10AM-11AM. Advocate Illinois Masonic Medical Center is located at 836 W. Wellington Ave., Chicago, IL 60657. The class is free of charge. The master class will be led by Tari Prinster, a cancer survivor, master yoga teacher and the founder of Yoga4Cancer (y4c) and the Retreat Project- businesses that offer specialized yoga classes and retreats for cancer survivors. Ms. Prinster also leads yoga teacher training programs focused on yoga techniques designed to fit the unique needs of cancer patients and survivors.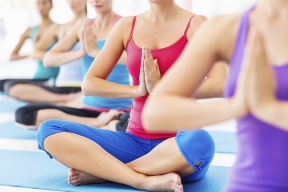 Yoga has been shown to reduce stress, decrease fatigue, and strengthen the body. "According to studies at the University of Texas MD Anderson Cancer Center, yoga can also boost the ability of breast cancer survivors to handle their treatment and feel more relaxed in daily life," says Founder and Executive Director of ALAS-Wings and breast-cancer survivor Judy Guitelman. ALAS has offered yoga programs to Latina cancer survivors since early 2015 and has participated in NIH funded research programs studying the effects of yoga on survivors. Advocate Illinois Masonic Medical Center, through its Creticos Cancer Center, is actively involved in cancer research and treatment and supports outreach initiatives in cancer
survivorship programs.