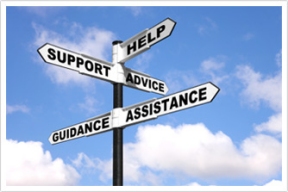 El Senador de E.U. Dick Durbin (D-IL), el Alcalde de Chicago, Rahm Emanuel y la Comisionada del Departamento de Salud Pública de Chicago (CDPH), Julie Morita, M.D., anunciaron que el Departamento de Salud y Servicios Humanos de E.U. (HHS) otorgó al Departamento de Salud Pública de Chicago $1 millón, para fortalecer y mejorar la forma en que se atiende a residentes de Chicago con enfermedades mentales. Los fondos de hoy fueron otorgados a través del programa de subsidios Resiliency in Communities After Stress and Trauma (ReCAST) de HHS que apoya la prevención a la violencia y programas para jóvenes de la comunidad, así como el acceso a servicios mentales, renovable cada cinco años. Los nuevos fondos apoyarán trabajo necesario del Comité de Respuesta a casos de Salud Mental en la ciudad, establecido por el Alcalde Emanuel en enero del 2016.
"Este es un paso crítico para atender las necesidades de nuestra comunidad sobre la salud mental, adicción y trauma y aplaudimos al Alcalde, a la Comisionada Morita, al Senador Durbin y a socios comunitarios por tratar esto con la urgencia que demanda", dijo Kelly O'Brien, Director Ejecutivo del Foro Kennedy. "Esperamos que esta inversión promueva el compromiso filantrópico del comercio y la comunidad y se logre el progreso necesario". Dicho esto, más de 15,000 personas de Chicago serán atendidas o entrenadas directamente durante el primer año del subsidio. Específicamente los fondos propiciarán las siguientes actividades: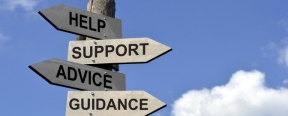 Establecer un Instituto ReCast (Resiliency in Communities After Stress and Trauma), en Chicago para diseñar y prestar entrenamiento a personal de agencias en la Ciudad y organizaciones afiliadas, así como a los residentes, establecer una capacidad mayor en los barrios más impactados por la violencia, sobre como identificar, responder y apoyar la recuperación de varias formas de trauma.
Ampliar el entrenamiento al Equipo de Intervención de Crisis del Departamento de Policía de Chicago, el entrenamiento de Concientización de salud mental en la Oficina de Administración y Comunicaciones de Emergencia (OEMC) hacer una campaña pública de concientización para reducir el estigma de la salud mental y aumentar el conocimiento público al CIT y otros recursos. Como resultado, más de 12,000 funcionarios de policía de Chicago y todos los que llamen y despachen de OEMC 911 recibirán entrenamiento básico en salud mental y trauma.
Implementar, lanzar y promover Chicago Connects, directorio completo de recursos, línea de texto de crisis y red para mejorar el acceso de las organizaciones comunitarias y los residentes a servicios necesarios.