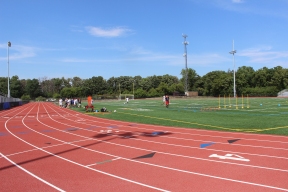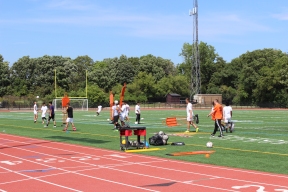 By: Ashmar Mandou
Situated just outside of Chicago, on plush 100-acre grounds Triton College is offering stellar programs in higher education that give students a leading advantage in booming industries, such as health and hospitality. "We like to think we are giving our students a leg up so that when they enter the competitive workforce they are well-prepared," said Public Relations Coordinator of Triton College Stephen Butera. "The programs that are offered here at Triton came from a collaborative effort between our institution and the community we serve. Each program offers top-of-the-line equipment, especially in our newly renovated H building where students can lead in the medical field." New equipment in the H building include: Nuclear Medicine Gamma Camera, Optical Coherence Tomography (OCT), a non-invasive imaging test that uses light waves to take cross-section pictures of your retina, and Simulators that gives students with a realistic approach to hands-on ultrasound scanning experience. "What is important for potential students to know and the rest of the community is that we are a resource. We are dedicated to our students and we want them to succeed," said Butera.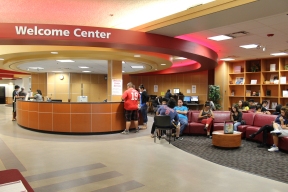 Triton College Feature Programs:
Certified Medical Assistant Program
Triton College is offering the CMA program this year. CMA's assist physicians diagnose and treat patients as well as help manage clinic operations. Graduates of the program perform tasks including measuring patient's vital signs, performing tests and administering medication. With a certificate from Triton, CMAs workers can earn approximately $30,000 per year.
Triton's School of Continuing Education's Center for Health Professionals (CECHPs) offers professionals looking for a career change or young adults aiming to break into the health care specialty fields. Students, in a semester, can obtain a certificate as a dialysis technician, EKG technician, phlebotomy technician, and much more.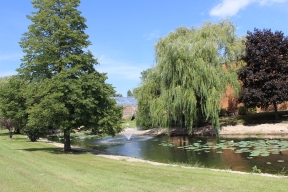 Triton College Highlights:
In addition, beginning this fall, Triton's new Cybersecurity and Information Assurance AAS Degree Program will train students in protecting businesses and organizations against cyber-attacks. According to the U.S. Bureau of Labor Statistics, security analysts earned almost $89,000 on average.
Hospitality Industry Administration (HIA) Program equips the next generation of hospitality and food service workers. Students will receive high quality training who would like to pursue a career in the fields of culinary arts, baking and pastry, restaurant management and hotel management. Students will be able to practice their skills in the newly renovated Hospitality Demonstration Kitchen and Bistro. The new space contains state-of-the-art equipment. If you would like to learn about additional programs held at Triton College or would like to schedule a campus visit, visit www.triton.edu. Or call 708-456-0300.