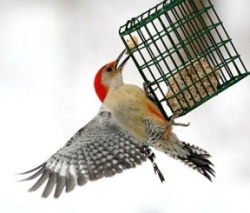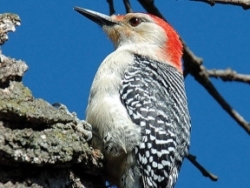 Reservas Forestales del Condado de Cook invita al público a asistir a los paseos de aves en español, como parte de la iniciativa "Bird the Preserves". Durante el 2016, se invita a los visitantes de las Reservas Forestales a que aprovechen las muchas oportunidades de ver algunas de las aves más interesantes y espectaculares de la reserva.
Consideren el próximo paseo de aves en español:
Viaje de Campo Miller Meadow, Sábado, 24 de Sep, de 7:30 a 9:30 a.m.
8300 W. Roosevelt Road, Forest Park. Observar la migración otoñal. Esta gira será bilingüe. Nos reuniremos en el área del estacionamiento localizado en Roosevelt Road, cerca de la entrada. Traigan botas a prueba de agua. Contactar a Luis Muñoz, Molango@rcn.com.
Además de los frecuentes paseos de aves, cada mes se pone de relieve una nueva ave, como parte de la serie Bird the Preserves Birth of the Month. Para más información, visite fpdcc.com/virding. Para información adicional sobre la competencia Big Year, visite fpdcc.com/2016-Big-Year.