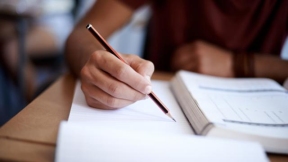 Chicago Public Schools (CPS) and UChicago Impact announced the launch of High School Bound (HSBound.org), a new website that allows Chicago students to explore and learn more about the many public high schools and programs offered at CPS. Using HSBound.org, students can easily look up and sort schools based on their individual interests, location, school data, eligibility, and program type. By logging onto HSBound.org, visitors can learn about high schools in Chicago and sort through programs based on:
Distance: The website will allow students to map out various routes so they can better understand how long it will take for them to travel from their home to the school they are researching.
Student interests: Students can use the tool to search for high schools and programs that are designed to focus on their specific interest areas or future careers, including art, science, technology, and more.
School data: This search feature will provide students with data on schools' student attendance, Freshman On-Track, and high school graduation rates, as well as a snapshot view of their student cultures.
Eligibility: This sorting feature will allow students to make sure they meet any necessary requirements for the schools that interest them. By helping middle grades students identify the high schools that are the best fit for them, the website also aims to reduce mobility in students' first year of high school. When students transfer schools during their freshman year of high school, it can not only disrupt their education but can also have long-term effects on school funding and graduation rates. The application period for CPS schools with academic criteria for the 2017-2018 School Year ends December 9, 2016. Students can continue to apply to all other CPS high schools and programs through Spring 2016.