El fabricante de comida de perros y gatos, expidió un retiro voluntario sobre un contaminante potencial que podría causar síntomas de enfermedad e inclusive la muerte. Evanger's Dog & Cat Food expidió el recordatorio después de haber descubierto pentobarbital en una muestra de su producto Hunk of Beef Au Jus, reportó WSOCTV.com. El Pentobarbital podría causar somnoliencia, mareos, náusea, pérdida del equilibrio, exitación y posiblemente la muerte si es ingerido por un animal, decía el reporte. El retiro afecta el producto Hunk of Beef de 12 oz. de la compañía, distribuido a tiendas en Washington, California, Minnesota, Illinois, indiana, Michigan, Ohio, Pennsylvania, Nueva York, Massachusetts, Maryland, South Carolina, Georgia y Florida. El producto se vende también en línea y fue fabricado durante la semana de l6 al 13 de junio del 2016, con números de lote que empiezan con el 1816E03HB, 1816E04HB, 1816E06HB, 1816E07HB y 1816E013HB, de acuerdo al reporte.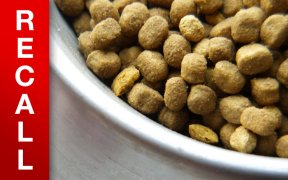 Por lo menos cinco perros se enfermaron con el producto y una muerte fue atribuída a la bacteria. La compañía publicó una declaración asegurando a los dueños de mascotas que sus productos son aprobados por USDA y que el retiro fue expedido solo por mucha precaución. "Continuamos investigando como esta substancia entró en nuestro suministro de material crudo", dijo la declaración, de acuerdo a WSOCTV.com. "Como nuestra fuente viene de proveedores de productos de carne aprobadas por USDA y ningún otro producto ha sido reportado con problemas, no extendemos el retiro a otros lotes de proveedores.
Este es el primer retiro de Evanger's en sus 82 años de fabricación". La declaración pide a los clientes que tengan alguna pregunta que se comuniquen con la compañía al 1-847-537-0102.