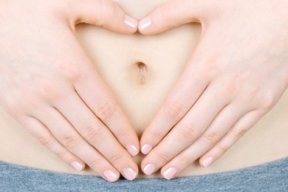 Por: Dr. John Douillard
Editado por Lawndale Bilingual Newspaper
En un reciente reporte, 70-80 por ciento de personas experimentaban alguna forma de malestar digestivo, mientras una cuarta parte estaban obesas y más de 100 millones de estadounidenses adultos son pre-diabéticos y no lo saben. Aunque a muchos les gusta culpar de todo esto al trigo, muchos científicos de los alimentos no están de acuerdo. Aunque la dieta normal, que incluye el trigo procesado, es probablemente responsable de estas preocupaciones de salud, también hay una parte de la ciencia que vincula una dieta rica en granos enteros, incluyendo el trigo entero, a la pérdida de peso, una mejor digestión y un azúcar sanguíneo más bajo. La Dieta Mediterránea es venerada todavía como una de las dietas más saludables del planeta y está repleta de granos enteros y trigo. Los centenarios (personas de más de 100 años) que viven en las Zonas Azules, comen una dieta de comida entera no procesada, una vez más, rica en granos enteros y trigo. Por lo tanto, ¿Porqué tantos canadienses están teniendo problema para digerir el trigo? Muchos que son sensitivos al trigo hoy podían comer trigo cuando jóvenes, pero actuamente están teniendo prolemas. En algún momento, nuestra capacidad para digerir alimentos que son un poco más difíciles de digerir, como el trigo y la leche, se vio comprometida.
Retire Todos los Alimentos Procesados
El primer paso para reiniciar la fortaleza digestiva es quitar todos los alimentos procesados. Una dieta de alimentos procesados se ha visto vinculada a 141 por ciento de aumento de grasa en la barriga, alta presión arterial y colesterol alto. En el mismo estudio, una dieta de granos enteros, incluyendo el trigo, redujo el riesgo de estos problemas de salud en un 38 por ciento.
Evite todo el azúcar agregado o los endulzadores artificiales. No se permita más de 6 gramos de azucar por porción.
Evite aceite refinados, cocinados (cualquier cosa horneada con aceites o frita, ej. pan, productos horneados, chips, etc)
Evite todos los químicos. No coma si no reconoce el nombre de los ingredientes.
Mejore el Fluído Biliar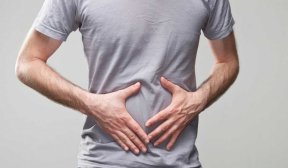 El primer paso para fortalecer el ácido digestivo del estómago es asegurarse que hay suficiente fluido biliar del hígado y la vesícula. Para mejorar el fluído biliar disfrute diariamente de estos alimentos: Coma un betabel o una manzana al día. Pueden ser crudos, cocidos, en jugo o batidos; Agregue 1 cucharadita de aceite de coco y una cucharadita de aceite de oliva de alta calidad; Coma mas alcachofas, apio y vegetales verdes; Beba té de hinojo y fenogreco con las comidas.
Fortalezca el Fuego Estomacal
Una vez que el hígado esté procesando la bilis adecuada y los conductos de la vesícula estén menos congestionados, puede estimular el estómago para producir el ácido estomacal necesario para procesar los alimentos dificiles de digerir, llamados 'alergénicos'. En vez de tomar enzimas digestivas o una píldora de ácido estomacal HCI, yo prefiero estimular el estómago produciendo mi propio ácido y el intestino delgado y el páncreas para que produzcan sus propias enzimas digestivas. Esto se logra mejor con las siguientes cinco especies:
Gengibre, comino, cilantro, cardamomo e hinojo. Estudios sugieren que cuando estas cinco especies se usan juntas actúan como un total reactivador digetivo.
El Dr. John Douillard, DC, CAP es un líder mundialmente reconocido en el campo de la salud natural, ayurveda y medicina deportiva. En los pasados 30 años, ha ayudado a más de 100,000 pacientes a reparar su sistema digestivo y comer otra vez trigo y productos lácteos. Es el creador de LifeSpa.com, ex director de desarrollo de jugadores de NBA y asesor de nutrición y autor del libro, Eat Wheat: A Scientific and Clinically-Proven Approach to Safely Bringing Wheat and Dairy Back into Your Diet. Para más información, visite www.eatwheatbook.com y comuníquese con el Dr. Douillard en Twitter, @johndouillard.