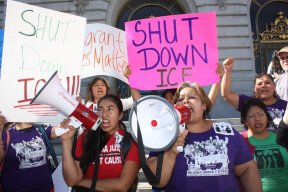 Por: Ashmar Mandou
El Alcalde Robert Lovero continuó su tradición de recib ir a gente de todas partes y habló sobre la importancia de sostener un ambiente de estabilidad, seguridad y diversidad para todos los residentes. El martes por la noche, Lovero sostuvo una reunión 'Committee of the Whole Meeting' en el Ayuntamiento de la Ciudad de Berwyn, 6700 W. de la Calle 26, con la ayuda del Concejal César Santoy y Rafael Avila y organizadores comunitarios, para ampliar su resolución de diversidad. En la reunión, al Alcalde Lovero precidió un Concilio de Cámaras abarrotado, debido a que la ordenanza Welcoming City [Ciudad Acogedora] fue presentada por los Concejales César Santoy y Rafael Avila para que recabar la votación más tarde en la junta del Concilio de la Ciudad. Después de un breve sumario del Abogado James Vasselli, destacó los puntos principales de la ordenanza Welcoming City y el Concejal César Santoy presentó a los representantes de organizaciones comunitarias de inmigración que colaboraron con él para escribir dicha ordenanza.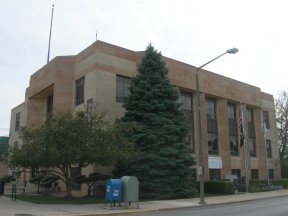 Lovero agradeció no solo a Illinois Coalition of Immigrant and Refugee Rights (ICIRR), West Suburban Action Project (PASO), Interfaith Leadership Project, Berwyn Immigration Working Group y al Comité Ixchel, sino a los residentes que han luchado por la ordenanza. La audiencia tuvo la oportunidad de hablar. Hubo diversas opiniones sobre la ordenanza Welcoming City. El Alcalde Lovero recordó a todos que la policía de la Ciudad de Berwyn está para proteger a todos los residentes de Berwyn y no para hacer el trabajo del Gobierno Federal sobre immigración. Al ponerse a votación en la junta regular del Concilio de la Ciudad, los ocho concejales votaron a favor de adoptar la ordenanza Welcoming City. "Esta Ordenanza ofrecerá una importante capa de protección contra la deportación y la separación de las familias para la comunidad inmigrante de Berwyn", dijo Mony Ruiz-Velasco, Directora Ejecutiva de West Suburban Action Project (PASO). "Es un paso en la dirección correcta. Estamos orgullosos de ver a Berwyn unirse a Oak Park para adoptar una política fuerte que da un paso firme contra la colaboración y las deportaciones. Esperamos que más comunidades suburbanas, incluyendo a Melrose Park, sigan su ejemplo. No hay tiempo que perder", agregó Ruíz Velasco. La ordenanza Welcoming City impide que funcionarios de la ciudad contacten, colaboren o entreguen a alguien a Immigration Customs Enforcement (ICE) solo por el estado migratorio de una persona. Traza una firme línea divisoria entre la policía y ICE, impidiendo el acceso a la base de datos de la ciudad, instalaciones, equipo, personal y otros recursos con propósito de implementar registros basados en raza, género, orientación sexual, religión, estado migratorio u origen nacional o étnico para aplicar la inmigración civil.
"Como residente de Berwyn e hija de inmigrantes, me enorgullezco de ver al Concilio de la Ciudad adoptar una fuerte política que se declara contra la criminalización de nuestra comunidad", dijo Brenda Rodríguez, miembro del Comité IXCHEL. "Sabemos que cuando las comunidades tienen ordenanzas de bienvenida, baja el índice de criminalidad, baja el índice de desempleo y hay un mayor ingreso. Berwyn, suburbio del oeste de Chicago, está compuesto por 62% de latinos y 26% de residentes nacidos en el extranjero en general. Berwyn será la asegunda comunidad suburbana que aprueba una fuerte e inclusiva Ordenanza de Bienvenida sin lagunas de deportación, pero la primera en hacerlo con una numerosa comunidad latina y emigrante. Esta ordenanza no solo hará a Berwyn más seguro, sino más saludable para todos sus residentes". La aprobación de la Ordenanza es crítica debido a las amenazas del Presidente Trump de conducir deportaciones y a su expresado intento de deportar de 3 a 5 millones de individuos, cifra que sobrepasaría el número récord de deportaciones del Presidente Obama.