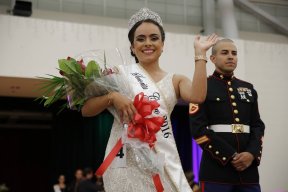 By: Ashmar Mandou
Only days away from one of the biggest festivals of the year in Cicero, Cinco de Mayo, and Señorita Cicero Griselda Unzueta, 21, is enthusiastic to meet the crowd, listen to music, and eat the most delicious food. "I am looking forward to this weekend, especially having the opportunity to meet with people at this year's Cinco de Mayo festival," said Unzueta. "It is a great time to reflect on what is important to us, and the importance of our heritage. Being Señorita Cicero has given me the opportunity to get to know my heritage, to talk to people from all walks of life…it has given me a platform to be an example for the younger generation." Beginning Thursday, May 4th through 7th, Cicero will host Cinco de Mayo Festival and Carnival on 34th and Laramie. The weekend will include rides, carnival fare, food and drinks, and live music. Prior to the celebration, Unzueta spoke to Lawndale Bilingual Newspaper about her experiences as Señorita Cicero.
Lawndale Bilingual Newspaper: What have you enjoyed most about being Señorita Cicero?

Griselda Unzueta: Honestly, being Señorita Cicero has taught me so much about myself, my community, my heritage…this experience has pushed me outside of my comfort zone. I am a different person than when I started and I am so grateful to represent my community of Cicero.
Among the many events that Cicero organizes throughout the year, which have been your favorite?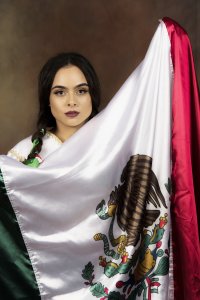 Every event that I have participated in has been very special, but Toys for Tots definitely sticks out as one of my favorites. It was a massive event for children and the fact that so many people were involved and so many donated for children in need was moving to watch.
What goals have you set up for yourself after Señorita Cicero?
Señorita Cicero opened my eyes to so many possibilities. I had the fortune of meeting with so many interesting people who have inspired me to, hopefully one day be an entrepreneur so that I can take care of my family. Also, to finish up my education and become a pharmaceutical tech. Those are goals of mine.
Do you have advice for girls who are interested in competing in Señorita Cicero?
Just do it [laughs]. Honestly, just do it. You will have an amazing experience.
What are you looking forward to at this year's Cinco de Mayo festival?
I am so looking forward to meeting all the people there and just coming together to celebrate our history and culture.