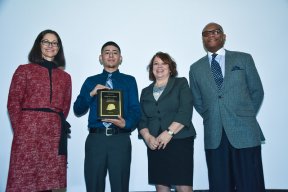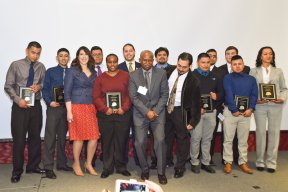 By: Ashmar Mandou
More than 90 students endured an intense nine-week job training program as part of ComEd's CONSTRUCT program to compete in construction and energy-related fields and successfully graduated. The group of students were part of the fifth group to go through CONSTRUCT since its establishment. Designed to address the industry's need for qualified workers, the program equips participants with life skills, practical education, career guidance, and the opportunity to meet with company representatives, such as Nicor Gas, Peoples, Gas, Groundhog Utility Construction, Inc., and Trice Construction Company to name a few. "We are ready and committed to train the next generation of the energy industry, with candidates from our local communities who are technologically skilled, innovative, and diverse," said Anne Pramaggiore, president and CEO of ComEd. "This program is a win-win for both the students and also the companies who benefit from having such a trained pool of candidates ready and eager to get to work." To date, more than 300 students have participated in the CONSTRUCT program. This year's graduate Brandon Taylor spoke to Lawndale Bilingual Newspaper about his experience with CONSTRUCT.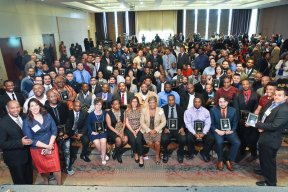 Lawndale Bilingual News: How were you introduced to ComEd's CONSTRUCT program?
Brandon Taylor: Through the YWCA.
What did you enjoy most about the nine-week training program?
The second week we learned about getting our Commercial Driver's License (CDL). I got my CDL permit and I'm very excited about that.
How do you think it helped to prepare you for entering the construction and energy-related fields?
In order to drive trucks, you have to have a CDL. We prepare for it for a week and the following week, we had to go take the test. Luckily, I passed it on the first try. That's big because I never thought about getting my CDL. And that is key for working with a construction company, they require you to at least have a CDL. I want to be a laborer, underground laborer. I want to start off small and work my way up to a lineman or maybe a foreman. That's my goal.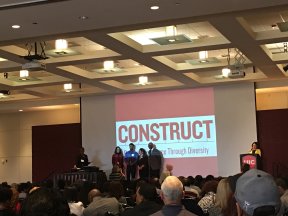 What would you like others to know about the CONSTRUCT program?
The instructors here are phenomenal. They did a lot for me and they're doing a lot for a lot of people who are in this program. The instructors push us to do better. They pushed us every day to study, study, and study. They're teaching us confidence.
If you are interested in applying or learning more, you may call one of the following participating agencies:
ASPIRA of Illinois
773-252-0970
Austin Peoples Action Center
773-378-8760
Chicago Urban League
773-285-5800
National Latino Education Institute
773-247-0707, ext. 223
Quad County Urban League
630-851-2203, ext. 222
SER Jobs for Progress
773-542-9030
YWCA of Metropolitan Chicago
773-955-3100