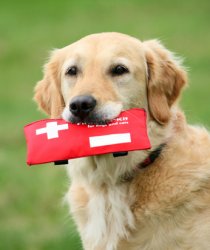 Cook County Animal and Rabies Control exhorta a los propietarios de mascotas a que tomen precauciones especiales para proteger la salud y el bienestar de sus mascotas al acentuarse la temporada de calor. La Dra. Donna Alexander, Administradora del Departamento de Control de Animales y Rabia del Condado de Cook, ofrece numerosos consejos a los propietarios de mascotas, que deben recordar durante el verano y las próximas fiestas. "Todos esperan con ansia la primavera y el verano, inclusive nuestras mascotas", dijo la Dra. Alexander. "Pero todas las festividades y los cambios de tiempo significan que los propietarios de mascotas deben tener un cuidado especial con sus amigos peludos". Entre sus recomendaciones:
Mantenga a sus mascotas con una correa: Solo suelte a su perro en áreas especialmente designadas para perros para proteger, tanto a su perro como a cualquier niño que ande cerca. Niños que corren, andan en bicicleta o en patineta pueden provocar que su perro los persiga si no tiene correa y esto puede provocar incidentes de mordidas, etc. En el Condado de Cook, el 80 por ciento de las mordidas de perro ocurren en el verano. Además, los perros pueden sentirse tentados a peseguir ardillas y soltarse de sus correas.
No deje a su perro en un auto caliente: Aún con las ventanillas bajas, estudios han demostrado que la temperatura dentro del auto puede aumentar 15 grados sobre la temperatura exterior. La ley requiere que siempre que la temperatura está por arriba de los 78 grados, usted no debe dejar a su perro en un auto.
Mantenga a sus mascotas frescas cuando salgan: Todos los perros deben contar con una provisión de agua fresca y sombra y vigilarlos cuando estén fuera. Los animales de pelo corto y los animales con piel blanca o café claro son susceptibles a quemarse con el sol, especialmente la nariz.
Vacune a sus mascotas: Asegúrese de que su perro está al día con sus vacunas, incluyendo el virus de la influenza canina y la rabia. Por 11 años consecutivos, Cook County Animal and Rabies Control estará ofreciendo clínicas de vacunas contra la rabia, a bajo costo, en todo el Condado.
Tenga cuidado con las patas de su perro: Recuerde que el asfalto y las banquetas están más calientes que el pasto y que las yemas de las patas del perro son muy sensitivas al calor. Siempre que sea posible, haga que su perro camine por el pasto, la tierra o la grava y evite el asfalto y el concreto durante una ola de calor.
Mantenga dentro temperaturas frescas: Asegúrese de que sus mascotas dentro de casa tienen agua y están cómodas. Y no se alarme si ve a su gato durmiendo en algún lugar extraño, como la tina de baño o el closet. Los gatos buscan los lugares más frescos de la casa.