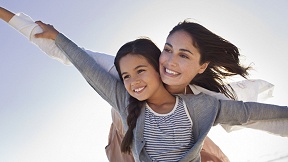 May is Mom's month. Moms work hard every day balancing all aspects of their life and their family. From getting everyone ready in the morning, heading to work, school, play-dates, dinner, and beyond, Mom is a superwoman! This Mother's Day, Baby Dove is asking Moms to take time to care for themselves, to trust that everything they're doing is right, and to celebrate what makes them #RealMoms. In a recent survey Baby Dove founded, 94 percent of moms believe they are able to provide better care to their children when they care for themselves too. That's why we've put together a quick list of relaxing and fun activities that mom can enjoy this month of May with her baby!
Mommy & Me: Tips to Bond with Your Baby this Month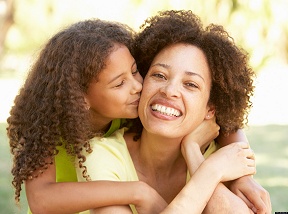 Celebrate your passion: Whether you love to dance, read, paint, swim, or travel, embrace finding new ways to enjoy your passions vs. feeling like you need to give them up as a mom. Even better, teach your baby why you enjoy doing that thing you love and bond over doing it together.
Mommy & Me workouts: Finding time to exercise or get to the gym may not always be easy, especially with a new baby. However, there's some really fun and unique at-home workouts that you can easily try out with your baby! From baby bench presses, lunges, planks, squats, and more, your baby will love all the playtime without realizing you're also getting a fun workout in!
Bath time is Play Time: Nothing is sweeter than seeing your baby enjoy one of the most important parts of their daily routine. It's the perfect time to bond, play, but also care for your baby's sensitive skin. Give your baby the best tip-to-toe care with the new Baby Dove Rich Moisture range. From baby body wash to baby lotions, it goes beyond mildness to help keep your little one's skin, hair and scalp healthy.
Venture Outside: After being cooped up in the house for a while, the best thing you can do is get some fresh air. Go for a nice stroll in the park, some yummy ice cream cones from the ice cream truck, a coffee break at your favorite café, or even for a dip in the pool if the weather's nice. Your baby will love the different scenery, colors, and feeling of being outdoors and so will you!